Over the last couple of years, the idea of having an artificial Christmas tree has become increasingly enticing. Having the smell of a freshly cut tree in the house is definitely one of the best parts of the holiday. However, the watering, clean up that extends throughout the year because pine needles are relentless, and the increasing concern as the month goes on about how dry the tree is getting felt like too much with all we have going on this month, so we took the plunge on a mid to low level artificial tree.
When we first brought it up to the kids, we had one immediate "no" in the group. Fast forward to remote-controlled, different- colored lights and songs, plus the bluetooth speaker that also makes the lights dance around, and they're both now on board. I should add two things: 1. This tree was a Black Friday loss leader at a big box store that had a LOT of them left over and is close to the cost of two years of free trees (I found out this season that fancy fake trees are spendy) and 2. I also promised to get a potted small tree that we would bring in and then put back outside as a possible new tradition.
I think that for us, the option of having the plastic tree will allow us to have more time with the decorations up since we won't worry about it drying out, maximizing the amount of holiday we can affordably (time and money wise) cram into the season. If you are looking to get the fresh smell into your home, or looking for local holiday-specific events, I have options for both!
The Edmonds Floretum Garden Club if offering Christmas Flair "wreaths, swags, table-toppers and more" this Friday and Saturday. The Holiday Flair Boutique located in the Art Works studio at Second and Dayton Friday, Dec. 6 from noon to 6 p.m. and Saturday from 10 a.m. to 4 p.m. Most Floretum wreaths and decor start at $10 and the decorations go fast. For more information on the event, you can visit EdmondsFloretumGardenClub.org.
Also this Saturday, the Cascadia Art Museum in Edmonds is offering a Holiday Card Making Workshop with Mona Fairbanks. This Saturday, Dec. 7, from 11 a.m. to 1 p.m., local artist Mona Fairbanks will teach participants holiday card printmaking sharing "tools to make your holiday card exchange easy and personal" that can be used for this special card or to be replicated at home. The workshop is free for all visitors and the Edmonds Holiday Trolley will stop right in front of the museum! For more information, you can visit CascadiaArtMuseum.org.
On Sunday, Dec. 8 from 1 to 3 p.m., there will be a workshop on Gifts for Birds and Bird Lovers at the Edmonds Wildlife Habitat Native Plant Demonstration Garden. Cindy Easteron from the Pilchuck Audubon Society will lead this workshop for kids, families, adults, teens, and seniors. The event will be limited to the first 20 people who register and they are asking for a $5 donation for gift-making materials. You can register for the event by calling 425-771-8165 or sending an email to Garden@PilchuckAudobon.org.
Now that we've covered the crafts and decor, let's talk about the entertainment. To spread cheer this holiday season, Cline Jewelers is sponsoring free holiday movies at the Edmonds Theater. On Friday, Dec. 6 there will be classic cartoons at 4 p.m. followed by Elf at 5:30 p.m. On Friday, Dec. 13, classic cartoons will also begin at 4 p.m. with A Christmas Story starting at 5:30 p.m. You can find more information on the Cline Jewelers Facebook Events page.
This Sunday, Dec. 8 from 5:30 to 7 p.m, the Edmonds-based Steel Magic Northwest will present their Holiday in Steel Combined Holiday Concert. The show, which features both the Edmonds and Kent groups, will include festive holiday favorites, a couple of sing-alongs, and other surprises at the Congregational Church on Mercer Island, 4545 Island Crest Way. While admission is free, there is a suggested tax-deductible donation of $10 per person. You can find more information on the concert at the Holiday in Steel Combined Holiday Concert Facebook Events page or SteelMagicNorthwest.org.
On Saturday, Dec. 14, the Seattle Skating Club is hosting "Santa Visits Broadway." There will be two showings, at 2 and 6 p.m.,  which will feature music selected from Rent, Chess, Abba, Matilda and Cabaret. The performers will be skaters from basic skill level through seniors with some featured skaters including U.S. figure skating triple and double gold medalists, sectional and national competitors. The event will be held at OlympicView Arena, 22202 70th Ave. W., Mountlake Terrace. This arena, which us hockey families refer to as OVA, is just off 220th, across from Premera. For more information and tickets for Santa Visits Broadway you can visit SeattleSkatingClub.net.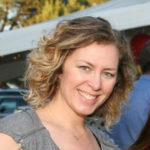 — By Jennifer Marx
Jen Marx, an Edmonds mom of two boys, is always looking for a fun place to take the kids that makes them tired enough to go to bed on time.