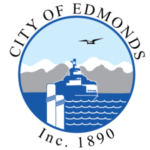 The City of Edmonds has settled a lawsuit with a former police clerk who said her migraine headaches were due to fragrances she was exposed to on the job.
Anne Johnson and her attorney Judith Longquist received a $510,000 settlement in a Jan. 23 Snohomish County Superior Court judgment. Longquist said the judgment followed a four-year case "arising out of the city's refusal to accommodate Ms. Johnson's disability."
Longquist said that Johnson had asked that the police clerk's office be made a fragrance-free zone so she could work there "without the debilitating migraine headache that she suffered when exposed to heavy fragrances and odors." After the city didn't take action, Longquist said, Johnson quit and filed a lawsuit alleging disability discrimination and illegal failure to accommodate.
City Attorney Sharon Cates of Lighthouse Law Group said that the city was represented in the case by attorneys hired by the city's risk pool, Washington Cities Insurance Authority (WCIA). The attorneys settled Johnson's lawsuit "to avoid the time and expense of trial and to avoid further expenditures in the city's defense," Cates said. "Several large jury verdicts against government employers have made the defense of these types of lawsuits very risky for public entities, regardless of the strength or weakness of the employee's claims."
Cates also said that during Johnson's employment, the city did work with her — through the Americans with Disabilities Act's interactive accommodation process — "to determine whether there was a reasonable accommodation the city could make that would assist her with her claimed symptoms.
"Unfortunately, Ms. Johnson made the decision to resign from her job prior to working through all the accommodation options with the city," Cates continued. "The city does not believe Ms. Johnson's case had merit, but understands its insurer's business decision to settle the case."
The city did not admit to wrongdoing or liability in settling the case, Cates said, adding that the $510,000 judgment includes a $225,000 payment to Johnson and a $285,000 payment for attorneys' fees and costs.
"I still don't understand why the City of Edmonds didn't just issue a fragrance-free policy for the police clerk's office that would have allowed me to work without migraines," Johnson said in a statement, "but I'm pleased with the outcome and happy it's over."