I recently had the opportunity to interview Rock and Roll Hall of Fame guitarist Roger Fisher and to put it mildly, the conversation was nothing less than epic.
Have you ever met someone so charismatic, inspiring and humble that you wished you could bottle their energy up and carry it around with you wherever you go? That was my experience speaking with Fisher, the former lead guitarist of Heart. This Feb. 15 at Edmonds Center for the Arts, Fisher is celebrating his 70th birthday by playing an ambitious show with a variety of exceptionally talented musicians, and he is inviting us all to celebrate with him.
Fisher has quite the impressive musical resume, traveling the world and playing shows with audiences of 300,000 people, playing in every major city in the U.S. and appearing on TV shows like Johnny Carson and Jay Leno. He is known for his years playing with Heart and his contributions to such classics as "Barracuda."
He credits his time playing with Heart as pushing him to become a better guitarist.
"Have to applaud Ann and Nancy for the great, great songs they wrote," he said. "Made me a better guitar player adding my parts to those songs. The thing about being an instrumentalist in a band, you adapt to the songs you are playing on. When the songs you are playing on are so damn good that you have to dig into your soul and squeeze out something that has an equal value then you are improved as an instrumentalist."
What I find even more impressive than his fame and talent is where this journey has led him — back to the Northwest where he has dedicated himself to continuing to create incredible music, bring community together with events such as these, and prioritize his family and friends.
"With so many people around having challenging circumstances I want to more strongly than ever bring community together," he shared. "It's so important. Music and craft are very important, but family and friends mean the most."
The upcoming event on February 15th will have a powerful ensemble of guest artists. The evening will include classic Heart material, songs that Roger co-wrote and songs from his new Heart of the Blues album. Roger is continuing to put out new music, maintaining classic rock roots but stretching the boundaries of what has been before. He describes his new work as "taking a strong stance on the artistic expression and perceptions of what is seen in today's world."
I feel incredibly blessed that Roger took the time to speak with me so I could share with our community what a gem he is and how much he loves performing in Edmonds. I invite you to consider attending this show and enjoying an evening of rock, blues and heart (and Heart too!). To me, music is so much more than entertainment; it can embody memories, emotions and movement.
Let's all dance in our seats at ECA, wish Roger a happy birthday and enjoy a night where everyone will be — as Roger shared with me — "very moved and energized."
Tickets can be purchased here
Learn more about Roger at www.rogerfisher.com.
~ ~ ~
And now, on to…
What to Do
So many options to brighten up a grey day. Check out a book signing or make a Valentine, drink some wine or put your dancing shoes on. Let the weather tempt you to try something new this month!

Kidstock 2020! Free Family Event at the ECA
This is the 'can't miss' family event of 2020! The 8th annual Kidstock at ECA, a free family event featuring musical performances, theatre, arts education workshops, and activities for kids. Even though it is free, pre-registration is recommended. Click here to register;  you only need ONE pass per family or group. Performances start at 9:45 a.m. on the mainstage, featuring Recess Monkey, Northwest Tap Connection, Bailadores de Bronce, CHIKIRI & The School of TAIKO and the Not-Its! Additional programs include Alley Bell Music, Music Together con Espańol and a special Parachute Players performance of Polka Dots, designed for children on the autism spectrum and requiring a separate RSVP. Contact katie@ec4arts.org to register or for more information.
Edmonds Center for the Arts
410 4th Ave. N.
Sat, Feb. 1, 9:30 a.m.- 3:30 p.m.
FREE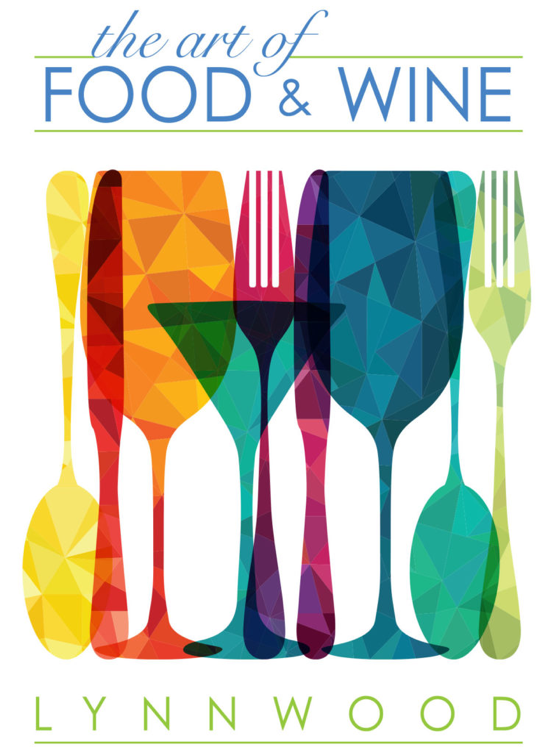 The Art of Food and Wine – Lynnwood
Regional wine, gourmet food, art demonstrations and live music provide the perfect combination to beat the winter blues. This age 21-plus annual event to support the arts in Lynnwood is coming back for its second year with more music, more artists and more food tastings, even running an hour longer. There will be an impressive array of wine from 20 different wineries. See the full lineup here.
Lynnwood Convention Center
3711 196th St. S.W.
Lynnwood
Sat, Feb 8, 5 p.m. – 9 p.m.
Tickets are $15 – $50 (early bird pricing until Jan 31)
Valentine's Day card collage at Cascadia Art Museum
Make the perfect Valentine's Day card by learning collage cardmaking at Cascadia Art Museum.  Taught by former graphic designer Elsa Bouman, all ages are welcome to create collages that highlight more than just friends and family. Celebrate some love!
Cascadia Art Museum
190 Sunset Ave. S., #E
Sat, Feb 8, 11 a.m. – 1 p.m.
FREE
Book signing with local author and musician Erica Miner
Local author and musician Erica Miner will be at the Neverending Bookshop with her books Murder in the Pit and Death by Opera. Part mystery, part adventure, and a whole lot of intrigue can be found in the stories about violinist Julia Kogan. Miner will be doing a reading and is available for questions and book signings. Learn more about the event here, and more about the author here.
The Neverending Bookshop
7530 Olympic View Dr., Unit 105
Edmonds
Saturday, Feb. 15, 2 p.m.
FREE
What to See
Consider treating yourself with a night at the theatre, or a free movie at the library.
Edmonds Driftwood Players presents Pride and Prejudice
Just in time for Valentine's day, be ready for wit and romance when the Edmonds Driftwood Players presents Jane Austen's Classic Pride & Prejudice. An opportunity to see a new take on Elizabeth and Mr. Darcy, adapted by Jon Jory and directed by Elizabeth Hershly. Tickets on sale now, don't miss out!
Wade James Theatre
950 Main St.
Feb. 14 – March 1
Tickets: $25 – $28
Learn more here
Wonder of the World at the Phoenix Theatre
Phoenix Theatre is ready to bring the laughs this year with David Lindsay-Abaire's comedy Wonder of the World. An intriguing secret, a wild ride and a journey of self-discovery, this production looks like it could provide quite an adventurous evening at the theatre.
The Phoenix Theatre
9673 Firdale Ave.
Feb. 7 – March 1
Tickets $20 – $25
Learn more here
Edmonds Sno-Isle Library and Edmonds Arts Commission's Winter Film Series
The Edmonds Library and the Edmonds Arts Commission have come together to offer a Winter Film Series on Sunday afternoons. Four films will be featured, adapted form literature in thought-provoking ways. After each screening there will be a moderated discussion about the film makers' interpretations of the original novels.  Screenings start at 1 p.m. in the Edmonds Plaza Room. Learn more here
Feb. 9: Phillip K. Dick's Do Androids Dream of Electric Sheep? (Movie shown will be Blade Runner)
Feb. 23: Edith Wharton's The Age of Innocence
March 1: David Benioff's 25th Hour
Edmonds Library
650 Main St.
FREE
What to Hear
Pianists take the spotlight this week with your choice of a seasoned jazz professional or a young virtuoso, take your pick or see them both!
Jazz, Rags and Blues Concert by Jeremy Siskind
The Edmonds Music Teacher Association is sponsoring renowned jazz pianist Jeremy Siskind for an evening concert in celebration of the Jazz, Rags, and Blues Festival being held at the Edmonds United Methodist Church. Pianist-composer  Siskind is the winner of the Nottingham International Jazz Piano Competition and two-time laureate of the American Pianists Association.
Edmonds United Methodist Church
828 Caspers St.
Friday, Jan. 31 9:30 p.m.
Tickets are $10 – $15
Learn more here
Cascade Symphony hosts Children's Concert – Paddington Bear's First Concert
Cascade Symphony Orchesta is hosting its annual children's concert on Saturday, Feb. 8 at the Edmonds Center for the Arts. Paddington Bear's First Concert follows the story of Paddington Bear, a fictional character featured in more than 20 books by British author Michael Bond, as he longs to become a conductor. Dave Dolacky, longtime Seattle on-air personality for KISW-FM and KVI-Radio will be narrating the musical story. The concert will feature pianist Ruohan Huang, an 11-year-old soloist from Sammamish. At 2 p.m., before the concert begins, there will be an instrument petting zoo, an open area for children of all ages to try and play musical instruments with the help of multiple instructors.  Tickets can be purchased here.
Edmonds Center for the Arts
410 4th Ave. N.
Saturday, Feb. 8, 3 p.m.
Tickets $3 to $10
~ ~ ~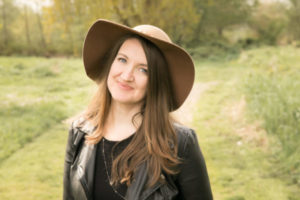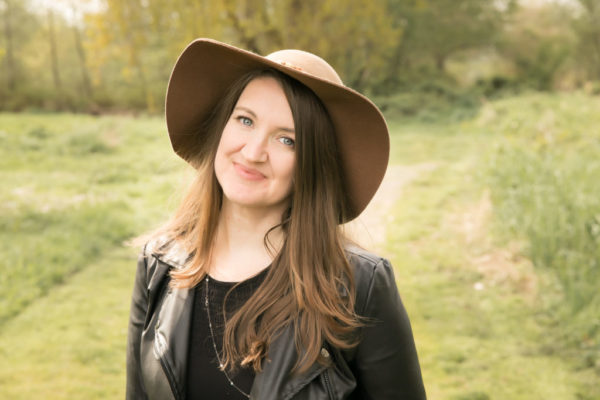 — By Rachel Gardner
Rachel Gardner has a heartfelt appreciation for art in all forms and believes everyone is an artist, some just don't know it yet. A dedicated and involved Edmonds resident, she can often be spotted onstage cracking jokes between sets or in the audience enjoying local live performances. She enjoys being playful with her art and finding unique ways of expression, like forming a boho-grunge-folk ukulele trio with local Edmonds moms.