Throw on some snow or rain boots. This month's Edmonds Art Walk is the perfect reason to make your way downtown.
This month's Art Walk Edmonds features Hannah Alex-Glasser. Hannah is the owner and curator of Driftwood Modern, a chic boutique on Main Street that features mid-century art and furniture. Hannah has been creating clay sculpture for 28 years now, following an impressive international career as a professional ballet and contemporary dancer. Stop in at Driftwood Modern to learn more about Hannah Alex-Glasser and her unique story.
Check out many of the other events during Thursday's Art Walk, including one-night-only experiences like author Dena Taylor at the Edmonds Bookshop, Create Next Steps interactive art project, and local artist Steve Jensen at the Cascadia Art Museum. Several Art Walk stops have featured artists until the end of the month. Create your plan for the night by visiting Art Walk Edmonds' website here. 
What to See
Take in Edmonds Driftwood Players' TIPs production this weekend. It's theatre that will inspire, intrigue and make you think. 
Edmonds Driftwood Players TIPs Presents: [Miss]
[Miss], a play based on true events, is part of Edmonds Driftwood Players' TIPs (Theatre of Intriguing Possibilities) series. This play tells the powerful story of Dr. Frances Kelsey's battle against a large drug company to prevent thalidomide from being approved for release in the United States. More than just this one battle, this play highlights the challenges women face in science and the ability of one woman who was unwilling to compromise and ended up changing history and saving lives.
The Wade James Theater
950 Main St.
Jan 16 – 19, Thursday, Friday and Saturday at 8 p.m., Sunday at 2 p.m.
Learn more here
~ ~ ~ ~
ARTSpot Draw-Every-Day-For-A-Year Group Show
If you are looking for inspiration to bring art into your life in 2020, this is an excellent opportunity to see what can happen when you commit to drawing every day. Last year ARTSpot sent out a challenge to draw every day for a year, expecting about 20 people to join in. To their great surprise, there were 52 registrants! The hard work of this group is on display at the Frances Anderson Center Arts Commission Gallery until Jan. 27. ARTSpot is holding a 2020 Drawing Challenge, join now to create a new art goal for the new year. Learn more about the 2020 challenge here.
What to Hear
Jazz up January with some of these featured artists.
Music at the Library: Richard Cole Jazz Quartet
Nationally acclaimed saxophonist Richard Cole will be joined by some of the best local jazz musicians. The Richard Cole Jazz Quartet will be performing traditional jazz tunes influenced by the masters. Come enjoy this lovely evening of jazz at the library.
Edmonds Library
Edmonds Plaza Room
650 Main St.
Thursday, Jan. 16. 6:30 p.m.
FREE
~ ~ ~ ~
Edmonds Center for the Arts Presents SheshBesh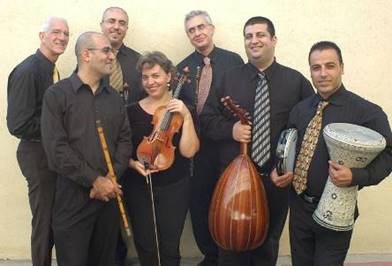 SheshBesh is an Arab-Jewish ensemble comprised of three members of the Israel Philharmonic Orchestra along with four musicians from Israel's Arab community. There will be a free pre-show talk before the performance where the artists will discuss the model of two cultures living in harmony and how music can be a bridge between people.
Edmonds Center for the Arts
410 4th Ave. N.
Saturday, Jan. 18 7:30 p.m.
Tickets are $19 – $49
Learn more here
~~ ~ ~
Cascade Symphony Orchestra celebrates Beethoven's 250th birthday
The Cascade Symphony Orchestra – under the direction of conductor Michael Miropolsky – is celebrating the 250th anniversary of the birth of German composer Ludwig van Beethoven. Three internationally renowned musicians will be performing the "Happy Birthday, Ludwig" concert, Mae Lin (violin), Eric Han (cello) and Jessica Choe (piano).
Edmonds Center for the Arts
410 4th Ave. N.
Monday, Jan. 13. 7:30 p.m. (pre-concert lecture begins at 6:30 p.m.)
Tickets are $15 – $27
Learn more here
 ~ ~ ~ ~
Jazz, Rags and Blues Concert by Jeremy Siskind
The Edmonds Music Teacher Association (EMTA) is sponsoring renown Jazz Pianist Jeremy Siskind for an evening concert. This concert is in celebration of the Jazz, Rags, and Blues Festival being held at the Edmonds United Methodist Church. Pianist-composer Jeremy Siskind is the winner of the Nottingham International Jazz Piano Competition and two-time laureate of the American Pianists Association.
Edmonds United Methodist Church
828 Caspers St.
Friday, Jan. 31. 9:30 p.m.
Tickets are $10 – $15
Learn more here
What to Do
String Quartet plus Flute at Cascadia Art Museum
String quartet, plus flute, playing selections by Tchaikovsky, Borodin and Shostakovich, plus pieces by Bach and Benjamin Britten. The musicians playing in the new independent string quartet include Amy Crenshaw and Luis Alcantara-Nenninger (violin), Veronica Ho (viola) and Norma Dermond (cello). Your ticket admits you to the museum as well as the concert. Enjoy an evening of music, art exhibits and all the wonderful offerings at Salish Crossing.
Cascadia Art Museum
190 Sunset
Saturday, Jan. 18, 6 p.m.
Learn more here
~ ~ ~ ~
An opportunity to celebrate MLK Day with a variety of performances and activities, some of which are free for the whole family.
Be the Light A Tribute to Rev. Dr. Martin Luther King, Jr.
Be the Light, the Second Annual Tribute to Rev. Dr. Martin Luther King, Jr., is a full-day event with family-friendly activities starting at 10:30 a.m. and going until noon. The morning event is FREE and has a variety of performances for families and children. The evening event begins at 7:30 p.m. with critically acclaimed composer, conductor, gospel/jazz vocalist and pianist Dr. Stephen Newby. Both morning and evening programs are designed to inspire Dr. King's vision of a Beloved Community – a local living environment free of hatred, injustice and poverty.
Edmonds Center for the Arts
410 4th Ave. N.
Monday, Jan. 20 10:30 a.m. and 7:30 p.m.
Tickets are $12 – $15
Learn more here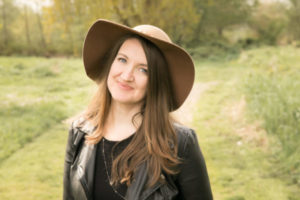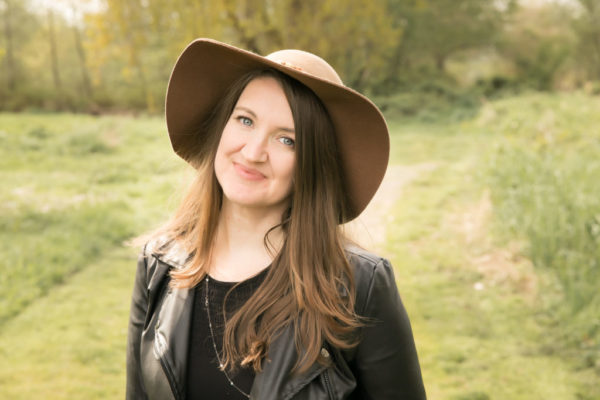 — By Rachel Gardner
Rachel Gardner has a heartfelt appreciation for art in all forms and believes everyone is an artist, some just don't know it yet. A dedicated and involved Edmonds resident, she can often be spotted onstage cracking jokes between sets or in the audience enjoying local live performances. She enjoys being playful with her art and finding unique ways of expression, like forming a boho-grunge-folk ukulele trio with local Edmonds moms.