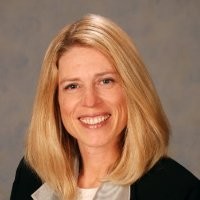 The Edmonds City Council Tuesday night confirmed Mayor Mike Nelson's appointment of Angela Feser as the city's new Parks, Recreation and Cultural Services Director.
"She is the best candidate for the job," Nelson said of Feser, who currently serves as the Parks and Recreation Director for the City of Sammamish. "She has a wealth of experience in parks and recreation."
In Sammamish, Feser has been responsible for the planning, development and maintenance of parks, trails, open space and all city capital facilities, land acquisition, recreation and culture programs as well as city vehicle fleet management. The 35 city-owned facilities include 632 acres of parkland, 18 miles of trails, City Hall, Community & Aquatics Center, Maintenance & Operations Center, a Lodge, Pavilion and numerous athletic fields. She is accountable for a $7.1 million annual operating budget, a $41 million parks capital improvement plan and $40 million capital facilities programs.
Among the major Edmonds parks projects Feser will oversee is the construction of the new Civic Park, set to break ground this spring.
"She's also completed numerous ultramarathons  and Ironmans and triathlons, which makes her well suited for some of our marathon council meetings," Nelson quipped, adding that he sees "a lot of positive change coming to our parks under her watch." These include overseeing major projects already under way, acquiring more land to expand the city's park system, offering accessible parks for children and focusing on park conservation efforts, he said.
"Angie Feser is the type of candidate who will hit the ground running — literally — and I'm proud to recommend her," Nelson added.
The mayor acknowledged that there has been some community conversation about Feser's $169,166 annual salary. He said that because the parks director position has been vacant since the resignation of Carrie Hite last summer — the city will have saved $94,450 by the time Feser starts her job April 1. That will cover her higher salary (she is starting at higher step than the city's other directors) and $8,000 included in her contract for relocation expenses, Nelson added.
Councilmembers also asked about those relocation expenses, and City Human Resources Director Jessica Neill Hoyson responded that providing relocation money is common practice for executive-level employees, although she said it hasn't been done in the past in Edmonds.
Councilmember Kristiana Johnson said that while she supported Feser's hiring, she had a concern that Feser was being hired at a Step 7 — the highest step — when the new employees are normally hired in the middle range. She also said she had a problem with the decision to offer Feser a 3% cost of living increase for this year, which hasn't yet been approved by the council but is based on the assumption that it will be. Johnson said she had "problems with both of those issues from the standpoint of equity and fairness" when it comes to other department directors, who will be making less. Instead, she proposed increasing Feser's relocation expense so that the total compensation package could be the same.
Regarding the issue of equity related to other directors' salaries, Neill Hoyson said she is already planning to engage a compensation consultant to do a study of non-represented employee salaries, "and that may then impact where every director sits potentially."
The motion to confirm Feser's appointment passed unanimously. The motion to approve her employment contract passed 6-1, with Councilmember Kristiana Johnson voting no.
In other business, the council:
– Discussed a proposed interlocal agreement between the city and the Edmonds School District that would allow the Edmonds Police Department to access live-time feed of video in schools during emergencies. Acting Chief Jim Lawless explained that this access would permit officers to see video feeds remotely only during emergency situations.  Councilmember Laura Johnson proposed an amendment that specified the types of emergencies to be included, but after council discussion, she suggested that such language should come from police. Lawless said he would provide some draft language for the council at a future meeting.
– Approved by a 7-0 vote an ordinance amending the city's unit lot subdivision application procedure. At last week's council meeting, staff described this as a small change that would re-order the steps in the process to make it more efficient. (Read more here.)
– Unanimously approved a proposal presented by Human Resources Director Neill Hoyson to join the  Association of Washington Cities Retro worker's compensation program, at a cost of $26,971.
– Had an hour-long discussion regarding a resolution proposed by Councilmember Kristiana Johnson opposing a Community Transit proposal for extending the Swift Blue Line into Shoreline. Instead, Johnson said she wants Community Transit to consider bringing Swift service into downtown Edmonds along Highway 104, providing a faster connection for ferry and train passengers.
Community Transit BRT (Bus Rapid Transit) Program Manager Christopher Silveira was on hand to answer questions about the transit agency's proposal to extend Swift, which now runs along Highway 99 between Everett and the Aurora Village Transit Center, further south into Shoreline. The idea is to connect Swift with Sound Transit's Link light rail, which by 2024 will have a station at 185th Street.
In early February, the agency asked for public input on three routing options for that southern extension, and you can read more in our related story here.
Johnson argued that Edmonds needs a better connection between the waterfront area and Highway 99, and that a Swift bus — which provides service every 10 minutes — would offer that. Silveira responded that Community Transit is committed to ensuring by 2024 that there is every-15-minute bus service along Highway 104 that will connect the waterfront to the Mountlake Terrace Light Rail station.
After much debate, Johnson read her resolution, which called for the council "to formally oppose all variations to the extension of Snohomish County's Community Transit's Swift Blue Line south into King County to the future Shoreline light rail station at 185th St and I-5." Councilmember Vivian Olson supported Johnson's resolution, noting that it would get Community Transit's attention and prompt further discussion with the agency about better Edmonds bus connections. Several councilmembers said they agreed with the sentiments behind Johnson's resolution, but weren't certain that it would — as written — help improve transit service in Edmonds.
In the end, the resolution failed on a 4-2 vote, with Kristiana Johnson and Vivian Olson voting yes. Councilmember Luke Distelhorst, who works for Community Transit, abstained.
Johnson said that she isn't giving up on the issue, adding that "we need to have a better conversation about what transit needs are in Edmonds."
Prior to the regular council meeting, councilmembers also heard during a special meeting a high-level overview from South County Fire regarding its 2019 annual report. A more in-depth presentation, which will include a visit from South County Fire Authority Commissioners, is scheduled for the March 25 council meeting, and we will provide a detailed summary at that time.
— By Teresa Wippel