What to see
Head to the Neverending Bookshop to meet the owner, Annie Carl, and learn what makes this Perrinville shop so special. Hint – it all starts with Annie! 
Interview with Annie Carl, a unique woman with a passion for books. 
Recently I saw a request for help, a sincere ask floating around social media to support the wonderful little shop in Perrinville called The Neverending Bookshop. It had been on my mind to stop in sometime, especially after hearing about local authors doing readings there, but like so often happens, life kept getting in the way.
Thursday, I didn't let it. I headed to Perrinville and found the shop, conveniently right by the home of unicorn cocoa, Mel & Mia's. Walking in, I immediately felt welcomed. Not only by the warmth of the owner but also by community members who also headed in to shop and were jovially chatting with each other.
Annie has created a wonderfully cozy and inviting space for readers. There is a sweet kids' area tucked away and full of favorites and independent writers you might not have heard of yet (I picked up a fun read, Unusual Chickens for the Exceptional Poultry Farmer. I can't wait to read what supernatural chickens are up to!)  There are also special selections highlighting Disability in Fiction and Gender Studies. Annie is passionate about advocacy and the role that books play in changing the narratives of a world divided.
This unique bookshop delves deep into the genres of science fiction, fantasy, mystery, romance, young adult and children, and it provides a gathering spot for those with similar passions. Annie cultivates relationships with indie authors and creates an environment to support those who have not been mass produced and publicized. If you are a new novelist or self-published writer, she is open to submissions and is a very supportive resource.
Annie herself is quite unique, surrounding herself with books since her infancy. Reading has been a very large part of her life; reading gave Annie a way to spend her time when recovering from many surgeries. Diagnosed with a rare spinal birth defect at a young age, Annie has experienced challenges many of us could not imagine, but books helped her through those times and she now is passionate about finding a way for others to enjoy the respite of a good book.
Annie has been in the book business since she took her first job, working at a Kingston bookstore as a teenager and continuing there throughout her college years. She often managed the shop on her own and so began her love for bookselling. With a background in journalism, her life went through a big change when she was diagnosed with stage 4 non-Hodgkin lymphoma. After going through treatment (she is now preparing for her 11th remission anniversary) she knew she needed a change. She spent five years working at Third Place Books and then started her own bookshop in Bothell, making a dream of hers come true. In 2018, she took an opportunity to move her store to Perrinville and re-brand into a genre-specific shop. Opened since fall of 2018 she has loved her new location and the community that has embraced her in Perrinville.
Asking for help recently as the store has been struggling with sales was very hard for Annie. She did this in a small way by reaching out to friends, and the community quickly embraced her and spread the news. Hopefully more and more will find themselves supporting The Neverending Bookshop (and our other local small business gems throughout the community) with the understanding of how much work goes into keeping the local businesses alive.
Author event takes place almost every Saturday and there are book clubs open to all, a Science Fiction group meeting the first Sunday of each month and a Romance group is starting on the second Sunday of each month.  Check out all the events here.
What to See:
Grab tickets to one of the amazing shows offered this month. 
LUNAFEST: Short Films By and About Women
The 19th Annual Women's Film Festival is coming to Edmonds Community College. LUNAFEST is a fundraising film festival showcasing women filmmakers. This event is hosted by Girls on the Run of Snohomish County.
Highlighting women as leaders in society in seven short films by women filmmakers, ranging from animation to fictional drama.  All proceeds from the event will benefit Girls on the Run of Snohomish County and Chicken & Egg Pictures, a nonprofit organization supporting women nonfiction filmmakers.  Learn more here
Black Box Theatre at Edmonds Community College
20310 68th Ave. W.
Sunday, March 8, 4:30 p.m. reception, 5 p.m. Film
$25
Edmonds Art Commission presents Underwater Photography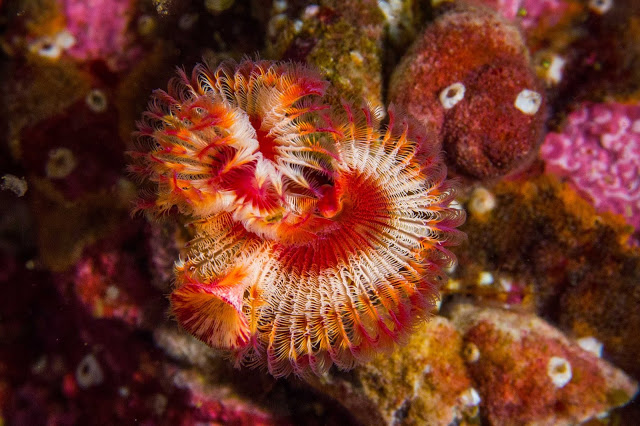 Underwater photography from Carl Baird, Drew Collins, Audrey Garbacik, Pat Gunderson, Bruce Kerwin and Jen Vanderhoof is presented by the Edmonds Art Commision at the Edmonds Library. Take a closer look at what lies beneath the surface in this exhibit dedicated to underwater creatures. Focused on images taken in the Puget Sound and Salish Sea — come see these creatures close up.
Edmonds Library
650 Main St.through March 18
FREE
Pamela Mummy, Artist – Figuratively Speaking Exhibit
The family of Pamela Mummy has graciously loaned a selection of her art collection to be on exhibit at the Arts Festival Gallery. This exhibit honors Pamela's life and work. An artist with a love of the Renaissance, her paintings, drawings and sculptures show her classical approach and emphasis on beauty and passion for the figurative. Hidden objects and words are often secretly nested in her sculptures and paintings. Pamela was known for having a bright and playful spirit and was a multiple award winner for her artistry until the end of her life in August 2018. To see more of her art visit www.pmummy.com. In her memory the Mummy family has established an annual scholarship for art education and several Edmonds Arts Festival juried art awards in her name.  To join in the support of Edmonds artists all are welcome to make a donation at www.pmummy.com/donate.
Arts Festival Gallery at Frances Anderson Center
700 Main St.
Through Feb 28
FREE
Northwest Collects at Cascadia Art Museum
Branching out from local artists, the newest exhibition at Cascadia Art Museum showcases a selection of art and decorative objects from regional collections which are rarely exhibited in Washington State museums.  Fine art includes European and American paintings that span from Albert Bierstadt (1830-1932) to German Expressionist Karl Hofer (1878-1955) and works of American regionalism and Impressionism.  Photographers include Diane Arbus (1923-1971); William Mortensen (1887-1965), George Platt Lyns (1907-1955) and others.
Cascadia Art Museum
190 Sunset Ave., Suite E
Learn more here
Edmonds Driftwood Players perform Pride and Prejudice
Be ready for wit and romance when the Edmonds Driftwood Players presents Jane Austen's Classic Pride & Prejudice. An opportunity to see a new take on Elizabeth and Mr. Darcy, adapted by Jon Jory and directed by Elizabeth Hershly. Tickets on sale now, don't miss out!
Wade James Theatre
950 Main St.
Now – March 1
Tickets: $25 – $28
Learn more here
 The Phoenix Theatre Presents Wonder of the World
Phoenix Theatre is ready to bring the laughs this year with David Lindsay-Abaire's comedy Wonder of the World. An intriguing secret, a wild ride and a journey of self-discovery, this production looks like it could provide quite an adventurous evening at the theatre. Read the review here.
The Phoenix Theatre
9673 Firdale Ave.
Now – March 1
Tickets $20 – $25
Learn more here
Edmonds Sno-Isle Library and Edmonds Arts Commission's Winter Film Series
The Edmonds Library and the Edmonds Arts Commission have come together to offer a Winter Film Series on Sunday afternoons.Four films are adapted form literature in thought-provoking ways. After the screening there will be a moderated discussion about the film makers' interpretations of the original novels. Screenings start at 1 p.m. in the Edmonds Plaza Room. Learn more here

March 1: David Benioff's 25th Hour
Edmonds Library
650 Main St.
FREE
UP North Players Premiere Roll the Dice Improv Comedy

A new and unique improv show inspired by rolling dice with audience participation.  Zany stories will come from the audience and dice every week, performed by the Black Box Theatre's resident improv troupe, UP North Players.  Best for audiences 10+.  Learn more here
Black Box Theatre at Edmonds Community College
20310 68th Ave. W.
Saturdays Feb 29– March 21, 8:35 p.m.
$11 presale, $13 at door
What to Hear
Country music and Classical, a conundrum of choice. 
Country music legend Lorrie Morgan at ECA
Grand Ole Opry lifetime member Lorrie Morgan will be coming to Edmonds this March! Lorrie made her professional debut at age 13 on the Opry. Daughter of Grand Ole Opry star George Morgan, Lorrie is the first woman in her genre to begin her career with three consecutive Platinum albums. Her latest Album is Letting Go… Slow, a collection of everything from heartache to bright and shiny humor.
Edmonds Center for the Arts
410 4th Ave. N.
Friday, March 13th 7:30 p.m.
Tickets $34-$69 at www.edmondscenterforthearts.org
Cascade Symphony Orchestra to perform Dvorak's Symphony No. 9 From the New World
Musical works of three renowned Eastern European composers are being featured by the Cascade Symphony Orchestra with conductor Michael Miropolsky.  The concert will begin at 7:30 p.m. with a pre-concert talk at 6:30 p.m. by KING-FM personality Dave Beck.  Featured performers include Seattle clarinetists Benjamin Lulich and Emil Khudyev as the concert's Hazel Miller Foundation soloists.
Edmonds Center for the Arts
410 4th Ave N
Monday, March 9, 7:30 p.m.
Tickets $15-$27 here.
~ ~ ~ ~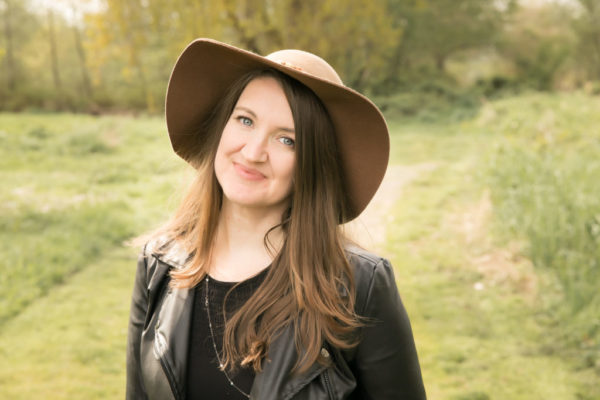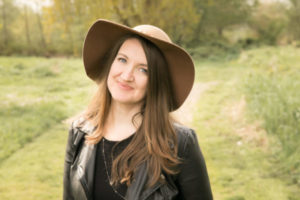 — By Rachel Gardner
Rachel Gardner has a heartfelt appreciation for art in all forms and believes everyone is an artist, some just don't know it yet. A dedicated and involved Edmonds resident, she can often be spotted onstage cracking jokes between sets or in the audience enjoying local live performances. She enjoys being playful with her art and finding unique ways of expression, like forming a boho-grunge-folk ukulele trio with local Edmonds moms.