What to See
There is no shortage of options for your viewing pleasure. Theatre options galore, gallery openings and more. 
Edmonds Art Commission presents Underwater Photography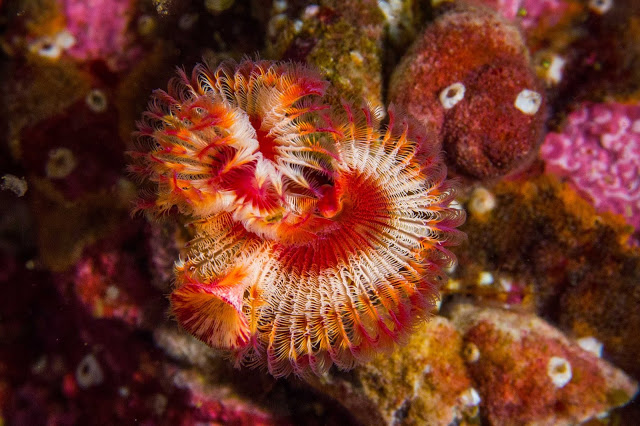 Underwater photography from Carl Baird, Drew Collins, Audrey Garbacik, Pat Gunderson, Bruce Kerwin and Jen Vanderhoof is presented by the Edmonds Art Commision at the Edmonds Library. Take a closer look at what lies beneath the surface in this exhibit dedicated to underwater creatures. Focused on images taken in the Puget Sound and Salish Sea, come see these creatures close up.
Edmonds Library
650 Main St.
Through March 18
FREE
Pamela Mummy, Artist – Figuratively Speaking Exhibit
The family of Pamela Mummy has graciously loaned a selection of her art collection to be on exhibit at the Arts Festival Gallery. This exhibit honors Pamela's life and work.  An artist with a love of the Renaissance, her paintings, drawings and sculptures show her classical approach and emphasis on beauty and passion for the figurative. Hidden objects and words are often secretly nested in her sculptures and paintings. Pamela was known for having a bright and playful spirit and was a multiple award winner for her artistry until the end of her life in August 2018. To see more of her art visit www.pmummy.com. In her memory the Mummy family has established an annual scholarship for art education and several Edmonds Arts Festival juried art awards in her name.  To join in the support of Edmonds artists all are welcome to make a donation at www.pmummy.com/donate.
Arts Festival Gallery at Frances Anderson Center
700 Main St.
Through Feb 28
FREE
Northwest Collects at Cascadia Art Museum
Branching out from local artists, the newest exhibition at Cascadia Art Museum showcases a selection of art and decorative objects from regional collections which are rarely exhibited in Washington State museums.  Fine art includes European and American paintings that span from Albert Bierstadt (1830-1932) to German Expressionist Karl Hofer (1878-1955) and works of American regionalism and Impressionism.  Photographers include Diane Arbus (1923-1971); William Mortensen (1887-1965), George Platt Lyns (1907-1955) and others.
Cascadia Art Museum
190 Sunset Ave., Suite E
Learn more here
Edmonds Driftwood Players Presents Pride and Prejudice
Just in time for Valentine's day, be ready for wit and romance when the Edmonds Driftwood Players presents Jane Austen's Classic Pride & Prejudice. An opportunity to see a new take on Elizabeth and Mr. Darcy, adapted by Jon Jory and directed by Elizabeth Hershly. Tickets on sale now, don't miss out!
Wade James Theatre
950 Main St.
Feb 14 – March 1
Tickets: $25 – $28
Learn more here
 The Phoenix Theatre Presents Wonder of the World
Phoenix Theatre is ready to bring the laughs this year with David Lindsay-Abaire's comedy Wonder of the World. An intriguing secret, a wild ride and a journey of self-discovery, this production looks like it could provide quite an adventurous evening at the theatre. Read the review here.
The Phoenix Theatre
9673 Firdale Ave.
Now – March 1
Tickets $20 – $25
Learn more here
Edmonds Sno-Isle Library and Edmonds Arts Commission's Winter Film Series
The Edmonds Library and the Edmonds Arts Commission have come together to offer a Winter Film Series on Sunday afternoons. Four films will be featured, adapted form literature in thought-provoking ways. After each screening there will be a moderated discussion about the film makers' interpretations of the original novels.  Screenings start at 1:00 p.m. in the Edmonds Plaza Room. Learn more here

Feb. 23: Edith Wharton's The Age of Innocence
March 1: David Benioff's 25th Hour
Edmonds Library
650 Main St.
FREE
UP North Players Premiere Roll the Dice Improv Comedy

A new and unique improv show inspired by rolling dice with audience participation.  Zany stories will come from the audience and dice every week, performed by the Black Box Theatre's resident improv troupe, UP North Players.  Best for audiences 10+.  Learn more here
Black Box Theatre at Edmonds Community College
20310 68th Ave. W.
Saturdays Feb 22– March 21, 8:35 p.m.
$11 presale, $13 at door
What to Hear
Rock and roll is the theme of the week with opportunities to rock out with Roger Fisher or get your tickets for the ultimate battle of the bands.  Neither will disappoint. 
Rog's Big 70th Birthday Bash
Roger Fisher, former lead guitarist of Heart, will be celebrating his birthday at Edmonds Center for the Arts with a variety of guests and an amazing lineup of music.  Enjoy an evening of blues originals, some reworked Heart covers and more. Learn more here.
Edmonds Center for the Arts
410 4th Ave. N.
Sat, Feb. 15, 7:30 – 10:30 p.m.
Tickets $30 – $60
Beatles vs Stones Tribute Show
An epic showdown between two tribute bands. Have you ever wondered who would win in a Battle of the Bands between the Beatles and the Rolling Stones? Here is your chance to see what could have been.  Tribute bands Abbey Road and Satisfaction will perform at Edmonds Center for the Arts as part of their 125 stop tour of the U.S., Australia and Canada, touring since 2011. The two-hour show features three sets from each tribute band with quick set changes and an all-out encore at the end of the night involving both bands. Be ready for an evening of pop vs rock!
Edmonds Center for the Arts
410 4th Ave. N.
Sunday, Feb. 23, 7 p.m.
Tickets $45/$55/$65
What to Do
Celebrate local artists and writers by visiting a free reception at Lynnwood Convention Center of attending one of the many artist signings at the Neverending Bookshop. 
Artists' reception at the Lynnwood Convention Center
Come see the artists behind the Contemporary Northwest Landscapes on display at the Lynnwood Convention Center now through June 2020. The Convention Center will hold a public Artists' Reception on Wednesday, Feb. 19, free for the public to attend. You will have an opportunity to meet the artists and enjoy complimentary house-made appetizers and a no-host bar. Learn more here
Lynnwood Convention Center
3711 196th St. S.W.
Lynnwood
Wednesday, Feb. 19, 6-8 p.m.
FREE
Book Signing with local author and musician Erica Miner
Local author and musician Erica Miner will be at the Neverending Bookshop with her books Murder in the Pit and Death by Opera. Part mystery, part adventure, and a whole lot of intrigue can be found in the stories about violinist Julia Kogan. Erica will be doing a reading and is available for questions and book signings.  Learn more about the event here, and more about the author here.
The Neverending Bookshop
7530 Olympic View Dr. Unit 105
Edmonds
Saturday, Feb. 15, 2 p.m.
FREE
The Edmonds Writing Sisters reading from their anthology
The Edmonds Writing Sisters writing group will present their anthology Writing in Place: Prose and Poetry from the Pacific Northwest, featuring stories and poems inspired by the Pacific Northwest and the women who live and write here.  Each author will individually share a selection from the anthology.  Authors will be available to sign copies and answer questions.  If you are interested in learning more about The Edmonds Writing Sisters, visit www.kizziejones.com
The Neverending Bookshop
7530 Olympic View Drive Unit 105
Edmonds
Saturday, Feb. 22, 2 p.m.
FREE
~ ~ ~ ~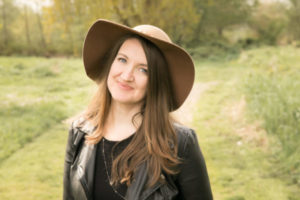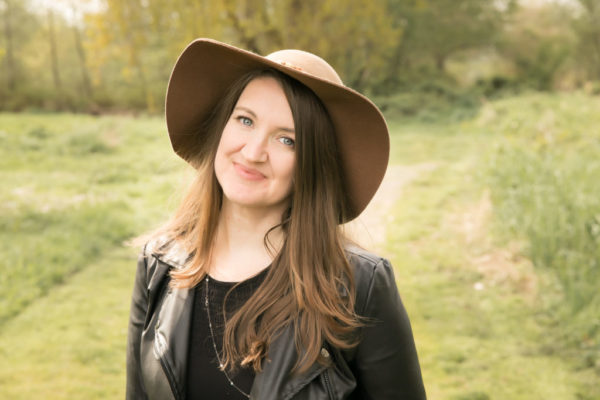 — By Rachel Gardner
Rachel Gardner has a heartfelt appreciation for art in all forms and believes everyone is an artist, some just don't know it yet. A dedicated and involved Edmonds resident, she can often be spotted onstage cracking jokes between sets or in the audience enjoying local live performances. She enjoys being playful with her art and finding unique ways of expression, like forming a boho-grunge-folk ukulele trio with local Edmonds moms.