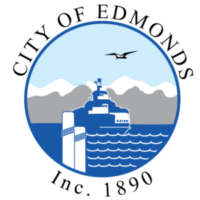 A workshop on positive communication, a presentation on representing unheard voices and a council conversation "on an array of topics" will be included in the Edmonds City Council's daylong virtual retreat this Friday, Feb. 25.
The retreat begins at 9 a.m. and there will be time for audience comments starting at 9:30 a.m.
The council is also scheduled to have a discussion with members of Snohomish County leadership at noon.
The agenda is as follows:
-Call to Order (9 a.m.)
-Audience Comments (9:30 a.m.)
-Council conversation to determine direction and support on an array of topics (10 a.m.)
-Break (11:30 a.m.)
– Lunch/discussion wtih County Leadership (noon)
–  Positive Communication workshop with Debra Rich Gettleman (1-2:30 p.m.)
– Presentations (3 p.m.)
Open Public Meetings Act (OPMA) training (3-4:15 p.m.)
Representation of the Unheard Voices video from Ileana Ponce Gonzales, MD, Community Health Worker Coalition for Migrants and Refugees (4:15-5 p.m.)
– Adjournment (5 p.m.)
To join, comment, view, or listen to the retreat via Zoom, paste the following into a web browser using a computer or smart phone:
https://zoom.us/j/95798484261
Or join by phone: US: +1 253 215 8782 Webinar ID: 957 9848 4261