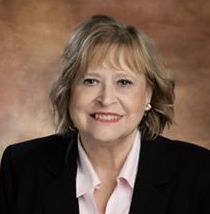 Updated with additional details.
Longtime Edmonds City Councilmember Kristiana Johnson passed away suddenly on Monday. Johnson, 70, was appointed to fill a vacancy on the council in 2012, then was elected to three terms, the latest in 2021. She also served as council president in 2016 and ran for mayor in 2019, losing in a four-way primary.
"Kristiana Johnson was a daughter of Edmonds through and through," said Council President Vivian Olson. "She used her last strength and energy caretaking our great city. If she had another day, or week, or month… she would have wanted to spend it serving Edmonds."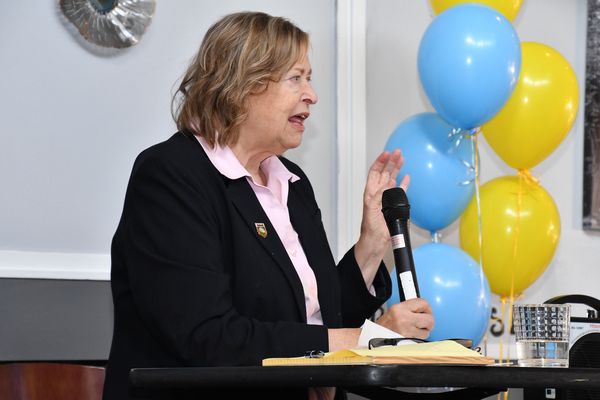 Fellow councilmembers offered their condolences.
"I will always remember her love for the arts, particularly our Cascadia Museum," said Councilmember Susan Paine. "I also appreciated her advocacy for planting native trees to help our tree canopy here. She loved serving Edmonds."
Councilmember Will Chen said: "Her experience and dedication to our beloved city will be missed. My deepest condolences to her family and loved ones. The council will do whatever is needed to help her family get through this difficult time."
Added Councilmember Laura Johnson: "I am sad to learn about the passing of our colleague, Kristiana Johnson. She served the City of Edmonds with passion and dedication, and she will be missed by many."
Said Councilmember Diane Buckshnis: "Kristiana was a kind, dedicated and always prepared councilmember and her contributions to the city and her fiscal conservatism will be missed. She was a pioneer in the field of planning and transportation and this assisted our city greatly both when she was on the planning board and then as an elected. I learned a lot from KJ and I will mourn her passing but am thankful that I was able to serve alongside her as she understood the importance of public service and listening to our citizens."
(Councilmembers Neil Tibbott wasn't immediately available for comment.)
Mayor Mike Nelson said that Johnson's "tireless dedication to the City of Edmonds and our residents never wavered. I always appreciated how true she was to her convictions, never backing down to pressure from others.  In her last days Kristiana was concerned about her constituents and never stopped championing for our residents."
Kristiana Johnson was born and raised in Edmonds; she grew up in the house her parents built near Yost Park. Fellow Councilmember Neil Tibbott once said: "She rode her horse down our dirt streets, tied them up at grocery stores, and built her own home here."
Johnson was a Washington State University graduate and earned a master's degree in city and urban planning from Rutgers University in New Jersey. She did advanced coursework in transportation planning at New York University.
Her first job after grad school was as an environmental planner and she served for 10 years on a local community environmental commission in New Jersey. "I was in my 20s and I was determined." Johnson recalled in 2017. "There was no recycling, but I developed a curbside recycling program, which was unheard of at the time."
Johnson also worked as a transportation planner for the State of New Jersey, then moved back West to work a similar job for King County. The Edmonds City Council selected Johnson to fill a vacant seat on the council in 2012 after then-Council member Michael Plunkett moved to Seattle.
Prior to being appointed to the council, she served on the Edmonds Planning Board, the Edmonds Economic Development Commission and the Edmonds Transportation Committee.
During her 2021 council campaign, Tibbott described her as  "a fiscal conservative. That means she goes through every line item in the budget, looks at every opportunity to save money, looks at every dollar that walks out of city hall."
Johnson shared with the city her passions in history and the arts, saying that she found pottery fascinating and took every class she could find. Her council focus was on protecting three things, she once said: "our neighborhoods, our charming downtown and our environment."
While on the council, Johnson served on the Historic Preservation Commission and also was an advocate for the city's 4th Avenue Cultural Corridor. A champion for the environment and the Edmonds Marsh, Johnson also helped draft the city's Zero Waste resolution. She served as council president in 2016.
When Vivian Olson campaigned for Johnson last year, she called her "a hometown girl, folksy, down-to-earth, and the smartest person in the room." Johnson was also never afraid to give voice to her feelings and opinions – one councilmember called her "fiercely independent." That sometimes brought her into conflict with city administrators and fellow councilmembers, but Johnson figured she owed the people of Edmonds that candor.
Former Mayor Dave Earling said he valued Johnson's independence, "Kristiana and I were friends. We didn't always agree on issues, but she is so open for conversation, and understanding. It was a treat to work with her for the number of years. Kristiana was honest, straightforward, kind at heart and I think it's just a great loss for city."
Friend and former Edmonds High School classmate David Preston, an Edmonds Port Commissioner, said that "Kristiana was Edmonds through and through. I enjoyed serving with her on the Historic Preservation Commission. She had a great sense of humor and always had a story to tell about things that used to happen in Edmonds. She is a true asset that will be missed."
 Johnson's sense of humor is what friend Carreen Rubenkonig recalls. "I will miss her good humor, fine wit and readiness to laugh," she said. Ruebenkonig added that Johnson respected her position on the council and conducted herself with the professionalism she had acquired in decades of public service in planning.
Ruebenkonig said she thinks Johnson would want to remind us to "please take the time to treat each other with good manners. Listen intently. Question politely. If you have nothing nice to say then say nothing at all. Love her town of Edmonds carefully and dearly."
We will provide more details on services for Johnson when they are available.
The city council will set a timetable for choosing a successor; that is not yet available.
— By Bob Throndsen