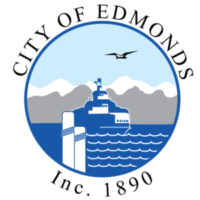 Discussing the process that the Edmonds City Council will follow in filling its vacant Position 1 seat is on the agenda for the council's Tuesday, Aug. 23 business meeting. Councilmembers are also scheduled to hear the annual report from the city attorney, and also consider updates to city code governing the city attorney.
Seventeen candidates have applied for appointmen to the Position 1 council seat left vacant by the July 18 death of Councilmember Kristiana Johnson.  Those who want to review those applications can access them via the council agenda here.
The current proposal before the council calls for the 17 applicants to be interviewed virtually via Zoom both on Saturday, Aug. 27 and on an additional date to be determined. Each candidate will be allocated 25 minutes, with two-and-a-half minutes for opening and closing comments. Each councilmember will have three minutes to ask the same question to each applicant; follow-up questions will be allowed if possible within the time limits. Since the interviews will be open and viewable over Zoom, in fairness to the first applicant to interview, the councilmembers' questions will be included in the agenda memo for the special meeting.
According to the council agenda, the appointment selection may take place after interviews are completed. The proposed date for making the appointment is during the Tuesday, Sept. 6 council meeting. It's also been proposed that the council use the same process for voting as it did in 2020: Councilmembers are given the nomination and ballot forms and the city clerk collects each round and tabulates them. The first nominee to get a majority of councilmembers' votes is the winner.
The last time the council appointed someone to fill a vacant seat was in January 2020, when it selected Luke Distelhorst out of 12 applicants to fill Position 2. That process took five rounds of nominations and 44 ballots. In 2014, it took the council 59 ballots to select Tom Mesaros — one of 14 applicants — to fill the vacant Position 6 seat.