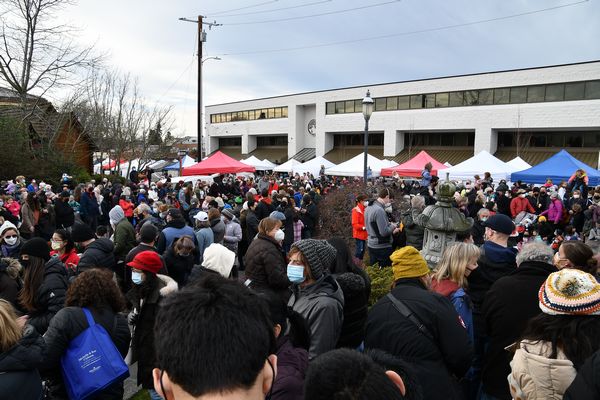 The City of Edmonds on Friday announced the return of the city's winter market starting Saturday, Jan. 21 on 5th Avenue North between Main and Bell Streets. The market will run once a month from 10 a.m. to 3 p.m.
The second annual Lunar New Year celebration hosted by the Multicultural Association of Edmonds will also take place on Jan. 21. Part of the festivities — including the traditional lion dance and a kung fu performance — will be happening at the market beginning at 11 a.m. More information about the Lunar New Year celebrations can be found at www.lunarnewyearedmonds.com and www.maedmonds.org.
A multitude of local vendors will be participating once again in the Edmonds Winter Market, offering a wide range of items including artisan packaged food, jewelry, locally made home items and more. The remaining markets are scheduled for Feb. 25, March 25 and April 29 from 10 a.m. to 3 p.m. Follow City of Edmonds Markets at www.facebook.com/edmondsholidaymarket for more details.