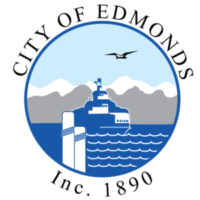 The City of Edmonds Youth Commission invites Edmonds youth and teens to take a brief survey. The youth commission would like to know what topics would be of interest at a youth forum and what programs and opportunities should be provided by City of Edmonds.
The three-minute survey is not limited by age, so any interested person can participate. If you know a youth or teen member who lives within the Edmonds city limits, the city hopes you will encourage them to fill out this survey. Those who complete the survey will be eligible for a local business gift card. The survey is open until Feb. 6, 2023 and can be found here or at the Youth Commission webpage.
The youth-led commission's mission is to protect, preserve and enhance the quality of life for Edmonds youth by advising the Edmonds City Council and the public on issues relating to youth policies, programs and opportunities. The youth commission meets on second and fourth Wednesdays, from 6-7:30 p.m., September through June. Meetings are held in person at the Frances Anderson Center at 700 Main St.