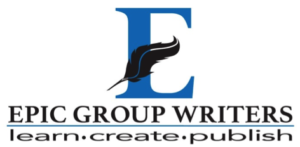 Here is the latest installment of Poet's Corner, presented by the Edmonds-based EPIC Poetry Group
Home
The first trip back to Karachi after my father had passed away. Winter 2018.
—-
The captain says "cabin crew take your positions for landing"
And the plane glides towards a smooth landing.
It's a lissome and graceful descent.
How can a plane be lissome?
In my book it can.
I do what I want with the pain in my heart,
with the pen in my hand.
I feel terribly powerful and secretly scared,
with the pain in my heart, with the pen in my hand.
Descriptions delve holes in my imagination.
They can be vivid like primary colors in a rainbow or lurid,
like pieces of red pulp from my heart.
There can be an absence in my soul like the one I felt as I stared down from the dark night sky,
the lights of Karachi, as always, were like scattered jewels, strewn across black velvet,
like gems from a broken necklace.
Twinkling magic they normally were.
But this time they were taunting me.
Teasing that absence in my soul.
Who are you now?
Who waits for you?
My father will not be calling to see if I have landed or how far I am from his apartment.
My son is quiet, lies down in the hotel bed.
"Will we go to see Nana's apartment?"
I tell him we will.
And I tell that empty part of my soul to stop stirring
to accept the emptiness of his apartment
to accept the facts.
And let the pulpy bits of my heart bleed,
into that gap in my soul.
Where they can find a new shape
of memory…
Of love and wisdom beyond measure.
The remembrance of my father,
of security.
But right now…
It's a cool winter Karachi night,
bright lights, big city.
I feel alone.
Zeinab Masud
~ ~ ~ ~
Memories
Memories are what keep me warm
Remind me I'm human
they keep me strong
My journey started years ago
I kept getting told
"there wasn't far to go."
We wandered far
We wandered wide
It was never I
who got to decide
Tired now, I pause
for breath
Only to find
that they have left
I saw much of the world
Perhaps that is why
I can't find home
Even though I try
Little bits of myself
Never feeling quite whole
Lost along the way
Distributing pieces
of my soul
So now, I find solace
As I remember, I write
Of Mummy, of Daddy
of pleasure, of plight
I write of places
that I pretended were Home
I write of race, of color,
the cruel difference
in creed
I write, I feel
Through the sweet
and bitter taste
Of Poetry.
Zeinab Masud
~ ~ ~ ~
Tribute
How can memories be complete
Without a tribute to mistakes
Most lovingly made
Quite carefully construed
The ones without whom
I would never have become right
Those years when
dark was exciting
And light just too banal
too bright
Coals: crazy, black,
simmering, more my style
Warm to the touch
Got burnt? Not really
Not quite. Not as such
Fumbled and often found my way
Fell down, bruised heart
Didn't know what to say
Yet learnt and dealt a hand or two
Eventually realized
it was not about you
It was me, all along,
the weak, the bold
I kept me warm
I left me cold
Generous of me
to think that it could be you
Who could cause that
quite perfect pain
When all along
it was I
Me, myself, my choice
My stain.
Zeinab Masud
~ ~ ~ ~ ~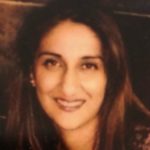 Zeinab Masud Agha is a trained Humanistic Counsellor and a Certified Tiny Habits Coach. She has a passion for prose and poetry and has had articles published in newspapers and magazines. Zeinab is currently working on her first book as well as a collection of poems. She loves the writers community in Edmonds and the greater Seattle area. Zeinab was one of the recipients of the non-fiction award at WOTS last year. Currently based in Seattle, Zeinab has straddled cultures and crossed continents, having lived in over 10 different countries. She's still searching for a place to call home.