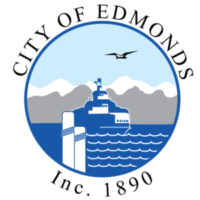 The City of Edmonds said Wednesday is it partnering with The Hand Up Project, a local nonprofit that cleans up unauthorized encampments in compliance with environmental laws. The organization also connects individuals to wrap-around services, leading them towards more permanent housing, the city said.
Based in Lynnwood, The Hand Up Project cleans up certain toxic waste, removes garbage and provides assistance to individuals in need.
A city-issued press release said the initiative is part of Mayor Mike Nelson's vision to address homelessness, which includes a partnership with Compass Health to provide embedded social service and health care coordination with the Edmonds Police Department.
"Each of the initiatives we have undertaken play a part in ensuring our vulnerable residents are treated with compassion and dignity while ensuring our community remains a safe and welcoming place to live," Nelson said.
In addition to providing cleanup services, The Hand Up Project has over a decade of experience assisting individuals that are sometimes inhabiting these areas. The Hand Up Project complies with all federal, state and local codes to provide one-on-one certified recovery coaching and counseling to the individuals who sometimes call these spaces "home."
"Having the services of The Hand Up Project means the city has a mechanism in place to address situations requiring encampment cleanup when they arise," said Deputy Parks and Human Services Director Shannon Burley. "Knowing that all codes are being followed and additional services offered when needed, expands how the city is helping vulnerable residents while protecting public property and the environment."
The current agreement won't exceed $25,000 annually. Each cleanup has a minimum call fee of $500 and each service call will have a quote provided that outlines costs before work commences, the city said.