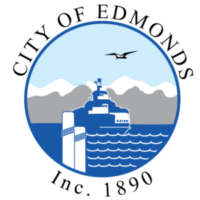 It will be a long day of committee meetings for the Edmonds City Council, Tuesday, Feb. 14, with an hour-earlier start — at 3:30 p.m.
The special meeting agenda for the Public Safety-Planning-Human Services-Personnel Committee notes that the city clerk has suggested permanently expanding the meeting time to two hours — running from 3:30-5:30 p.m. — due to a likely increase in anticipated workload/agenda items in 2023. The shift would require a change in city code.
Council committee meetings are work sessions for the council and city staff, who attend virtually. The meetings are accessible via this Zoom meeting link: https://zoom.us/j/95798484261. Or join by dial-up phone: US: +1 253 215 8782 Webinar ID: 957 9848 4261
If members of the public cannot access the virtual committee meetings with their personal devices, a monitor is provided during city council committee meetings at the city council conference room at 121 5th Ave. N, in downtown Edmonds.
Here are the meeting agendas:
Public Safety-Planning-Human Services-Personnel 3:30 p.m.
– Draft Ordinance amending ECC 10.01 Boards and Commissions
– Committee meeting proposed time change
– Diversity Commission name change to Diversity, Equity, Inclusion and Accessibility Commission, plus annual presentation.
– Intergovernmental agreement for Edmonds to participate in the Snohomish County Diversion Center
– Crime analyst job description
– Ownership transfer for K9 Hobbs
– Salary table approval request for grant-funded position
– Recreation staff job descriptions and wage range update
– Parks and recreation staff job descriptions
– Take home policy for city-owned vehicles
Finance Committee 5:30 p.m.
– Development fees update
– Risk management policy
–  2023 carryforward budget amendment
– Preliminary December 2022 monthly financial report
Parks and Public Works Committee 7:30 p.m.
– Summer market and Edmonds SpringFest event contracts
– City of Edmonds and Boys & Girls Club ground lease
– Parks, recreation and human services department Q4 accomplishments
– Public safety solar plant project update
– Interlocal agreements – Arizona State and Snohomish County Purchasing Cooperative agreement
– Acquisition of easements for existing utilities in private alley adjacent to 614/616 5th Ave. S.
– Presentation of distribution easement to Public Utility District No. 1 of Snohomish County at 310 6th Ave. S.