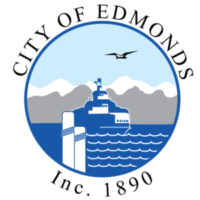 The City of Edmonds Architectural Design Board will meet at 6 p.m. Thursday, Feb. 23 in the third-floor Brackett Room of Edmonds City Hall, 121 5th Ave. N. Edmonds.
This is a hybrid meeting that can be accessed remotely via this Zoom link. Passcode: 591531
Under new business, the ABD is scheduled to discuss the design review process and stepback standard for certain projects in the city's CG zone.
There will also be an opportunity for public comment.
You can see the complete meeting agenda here.