The Washington State 2023 legislative session began Jan. 9 and is scheduled to end April 23. State lawmakers have priorities for which bills they consider most essential, so we asked local legislators about their legislative priorities for the current session. Here are their responses:
District 21 – Edmonds, Lynnwood
Sen.Marko Liias
Committees: Transportation Committee Chair, Higher Education & Workforce Development Committee
Priorities:
Traffic safety and keeping commuters safe (SB 5272, SB 5002).
Ensuring seniors can keep their hard-earned money (SB 5183).
Limiting fees charged to students at branch college campuses (SB 5329).
Supporting LGBTQ+ Washingtonians (SB 5186, SB 5142).
Rep. Strom Peterson
Committees: Housing Committee Chair, Capital Budget committee, Civil Rights & Judiciary committee
Priorities:
Protecting tenants from exorbitant rent increases (HB 1124).
Tackling the homelessness crisis by increasing housing supply (Various, 1296).
Assault weapons ban (HB 1240).
Restricting the use of solitary confinement (HB 1087).
Rep. Lillian Ortiz-Self
Committees: Education Committee, Human Services, Youth, & Early Learning Committee, Labor and Workplace Standards Committee, Rules Committee
Priorities:
Educators Workforce Act: Improve recruitment and retention of educators (HB 1565).
Correcting a loophole that affects school substitutes' health care (HB 1246).
Expanding statewide access to dual and tribal language education (HB 1228).
Cross system collaboration and training for communities with high areas of concern (HB 1411).
Providing access to legal representation for parents entering into voluntary placement agreements with the Department of Children and Family Services, supporting family guardianships (HB 1295).
Setting health and safety standards for private detention facilities (HB 1470).
Addressing wage theft (HB 1217).
District 32 — Edmonds, Lynnwood Mountlake Terrace, Woodway
Sen. Jesse Salomon
Commissions: Agriculture, Water, Natural Resources & Parks Vice Chair, Local Government, Land Use & Tribal Affairs Vice Chair, Law & Justice
Priorities:
Salmon habitat protections (SB 5104).
Expediting no-contact orders for domestic violence incidents (SB 5231).
10-day waiting period and mandatory firearm training for all guns (SB 5232).
Encouraging treatment for people found in possessing of certain counterfeit drugs or controlled substances (SB 5467).
Rep. Lauren Davis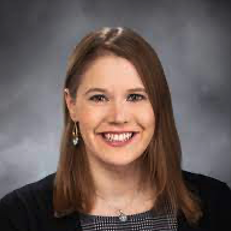 Committees: Appropriations, Community Safety, Justice, & Reentry, Health Care & Wellness, Rules
Priorities:
Protections for domestic violence victims (HB 1715).
Youth and young adult mental health (Various, supporting HB 1242, HB 1313, HB 1515).
Substance use disorder and the Blake decision.
Addressing the public health impacts of high-potency cannabis (HB 1641, HB 1642).
Rep. Cindy Ryu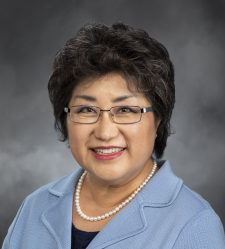 Committees: Innovation, Community & Economic Development, & Veterans Chair, Appropriations, Consumer Protection & Business
Priorities:
Address the state's housing crisis by authorizing cities to establish Housing Benefit Districts (HB 1111).
Creating a state broadband map to deploy the $900 million in federal funding that Washington is expected to receive over the next several years. Data on who is served, underserved and not served can be used to promote equitable availability, access and affordability of an increasingly essential utility.
Deterring catalytic converter theft by funding a law enforcement strategy targeting metal theft, funding Washington Association of Sheriffs & Police Chiefs training and programs on metal theft that have historically not been funded.
— By Jasmine Contreras-Lewis