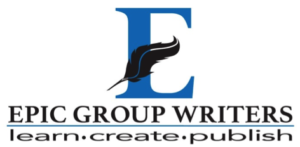 Here is the latest installment of Poet's Corner, presented by the Edmonds-based EPIC Poetry Group
Compass Rose
Surrender up your idea of surrender
Let the four winds blow you all asunder
Your precious pieces weaving 'tween the grasses
and over the whistling canopy of trees
Drift in and out of weathery mountain passes
letting go of simply letting go
Sit. Cool and solid like a stone long settled
Still, unhurried on the heathered hillside
Babble and brag like lucid beads of water
knowing not wither fortune wends your way
Toppling over branches, doubts, and promises
Rolling ever downward toward untroubled sea
As every element absorbs your fractured tune
the darkened skies efface the verses you got wrong
Cynthia Hénon
~ ~ ~ ~
Triage
Which face best represents your pain?
😮‍💨 😵 😵‍💫 🤢 🤮 🤧 🤒 🤕
If your pain were a color, what color would it be?
Raging red?
Ghastly green?
Pitiful purple?
Deep abyss blue?
Giving up gray?
What flavor is your pain?
Sour like vinegar?
Pungent like horseradish?
Bitter like dandelion?
Sickly sweet like too much candy at the rainy day double feature when you were seven and had a pocketful of quarters?
If your pain were a tree, would it be a Cypress? A Hemlock?
Perchance a Dogwood? A Willow? A Crabapple?
If your pain had 3 wishes, what would it wish for?
If your pain woke up one day
said, "I'm leaving you. We were never right for each other."
Would you let it go?
Cynthia Hénon
~ ~ ~ ~ ~
Cynthia Hénon is a poet, yoga teacher, and Mama bear. She is currently living with ALS  in Edmonds, Washington, and is cared for by loving family and friends. She still manages to eke out a poem now and again.