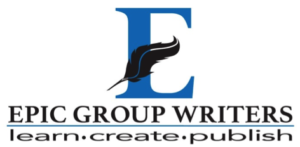 Here is the latest installment of Poet's Corner, presented by the Edmonds-based EPIC Poetry Group
J.M.'S Apartment
One evening I knocked on her door, there she stood
looking cozy comfortable clad in mismatched
socks, women's boxers, stretched out t-shirt
covering her to the hem of her boxers, and an
oversized tweed unbutton oatmeal color sweater covering
her shoulders.
Right away I felt my eyes glaring down at the floor, at
the large subtle orange, pink and blue oriental rug
that I saw throughout her studio apartment. I started
to take my shoes off, leave them on she said.
As my eyes started to wander from left to right, suddenly
I found my left eye stuck like glue, mesmerized by
her boutique styled shabby chic closet, sweaters
coats and raincoats on hangers adorned the door
shoes and boots lined the edge of the floor nearing the door.
I noticed my right eye staring at the neatly crafted
wooden platform bed built, for a queen size mattress,
above the bed, strings of white lights presented a cozy
warm feeling of an up scaled lofty apartment for one.
As I moved along the way, in the bathroom, I noticed three
light bulbs covered in vintage burlap coffee bag
creating shapes of tulips.
Ahead, an old faded blue wooden table used as a barrier
separating the bedroom from the living room. Assorted
sizes of paintings hung on the walls, others laid against
the walls on the floor, which reminded me of an old market
French gallery of contemporary art.
I continued to follow J.M as though she was a tour guide
of an elite gallery house, an invisible sign that read
"No Entry," unless you knew her quite well, like the
leading lady in, Midnight In Paris.
Off to the right, the kitchen, where delicious food from her
heart and soul she'd made plenty of, would sit outside
my door across from hers, a text saying, look outside
your door, I made plenty, she then offer me a cup of
green tea with a slice of lemon as I sat comfortable on
another colorful patterned oriental rug in the living room
placing the cup on a small table near my side.
A warm blanket covering all of me as I gazed out
into the far distance at the Christmas lights I saw
across Cal Anderson Park, a smoky ash of darkness
glimmering beyond its distance.
As the evening started to unwind, conversations about the
holidays filled the ceiling, dreaming old movies and
songs settled between us, mentioning similarities we
found between the two of us like someday visiting
Paris, finally I'd finished the cup of tea, a photo of me
she'd thought to take, a cute man she expressed through
her smiles, in my mind, I don't know about that. But
when I saw the photo later that evening after leaving
I thought to myself, an evening someplace else.
Tyler Marcil
~ ~ ~ ~
Scattered Minds
I met her in a writing class.
She wanted to see Capital Hills
the neighborhood where I reside.
I invited her inside my studio
apartment.
Right away she rushed over
to a table of neatly stacked
books (Mya Angelou, Sidney Poitier
August Wilson), grabbing each one
rubbing them against her body.
A cloudy feeling of darkness rushed
all over me.
I was brought back to my six year
old self begging him to stop hurting
me, his penetration felt like scattered
nails being hammered inside me.
Every ache, I wished I had died that day.
Seeing her take each of the three books
as though they were me, than she
laughing about it like he did, pain in my
belly I felt, anger hidden behind a
look of uncertainty.
I questioned my mind, leading me
into this trap of pure evilness.
Doesn't seem like I can trust my
kindness anymore.
I was angry, too scared to let loose.
So, I kept quiet, until she asked
the time.
Finally, after she'd gathered her
belongings, she walked back over
to the table picking up each book
once more, rubbing them against
herself, leaving each one
un straighten and misplaced.
I was glad to see her go.
I walked her to the door
down the five flights of stairs
then out the door.
As she started walking away
she said, you must love your books
your home, nothing out of place.
I thought to myself
you're right, until you came along.
Tyler Marcil
~ ~ ~ ~
Combatting My Pride
After I left my doctor's office on Friday
I took the number 49 bus back to Capital Hills.
I stopped off at the FedEx printing store
to print my poem.
Excruciating pain in both legs presented
me with a crippling affect.
A lite bit of rain began falling, wetting the
streets.
Often, I had to stop just to latch my hands
onto walls of brick buildings to keep
from falling and not drawing attention
to myself.
I couldn't see their faces, but I could
hear their voices.
I was hoping someone would have ask me,
sir, are you okay?
No one did, they walked by me like my
existence was a blur.
A quick stop at the QFC pharmacy. While
I was waiting, I sat down to rest. Fifteen
minutes gone by, prescription was ready.
As I was hobbling home, I remember
thinking how easy it was once upon a time
for friends helping without me having to ask
them. They were now distance by car and
high gas prices.
The next morning when I woke, excruciating
pain in both legs again.
I started to worry. I emailed a few people from
the poetry group explaining my situation.
I was scared to say I was unable to participate at
the Edmond's Arts Fair along with other members
in the poetry group, but after explaining my situation
to one of the group's member, he understood.
Depression then poured all over my existence,
I crawled back into bed, pulling the covers
over my head.
The next morning when I woke, a voice saying
not to worry, there would be other opportunities
for me to share my art.
Tyler Marcil
~ ~ ~ ~ ~
My journey with writing started in fall of 2017 under the direction of Scott Driscoll, who often teaches writing through Path With Art. The organization provide classes for people who have ongoing trauma in their life. Each spring and fall before the pandemic, Path With Art held concerts at the Seattle Arts Museum where I have performed written poems or stories to an audience of 300. A year ago, I joined Under The Rainbow Writing Group and EPIC Poetry, where I continue to share poetry. I'm planning to write a novel including a collection of poetry and a play.