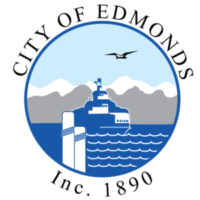 Annual reports from the Edmonds Tree Board and the Edmonds Diversity Commission, plus discussion of whether to change the city from an annual to a biennial budget cycle are among the items on the Edmonds City Council agenda for Tuesday, March 7.
The diversity commission report will include a discussion about changing the commission's name to incorporate the topics of equity, inclusion and accessibility.
Regarding the possibility of shifting the city to a biennial budget, that idea was raised in the council's finance committee in May 2022, but generated concerns among committee members. According to the Tuesday agenda memo, staff said they are raising the issue because the city is preparing for new software, and they need to know whether to configure it for an annual or biennial budget.
In other business, the council is scheduled to discuss the latest efforts by the council subcommittee that is evaluating Edmonds' current city attorney services. The subcommittee has identified nine comparator cities, and is proposing to contact the cities to obtain information will aid in consideration of options for future city attorney selection.
The meeting will begin at 7 p.m. in the council chambers, Public Safety Complex, 250 5th Ave. N., downtown Edmonds. You can also view the meeting remotely and offer public comment via this Zoom meeting link: https://zoom.us/j/95798484261. Or comment by phone: US: +1 253 215 8782 Webinar ID: 957 9848 4261.
Regular council meetings beginning at 7 p.m. are streamed live on the Council Meeting webpage, Comcast channel 21 and Ziply channel 39.
Prior to the 7 p.m. business meeting, the council will meet in executive session at 6:30 p.m. to discuss a collective bargaining strategy and pending or potential litigation.