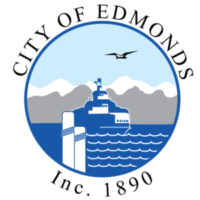 Updated March 3 with information from the Snohomish County Sheriff's Office and The Hand Up Project Executive Team.
The City of Edmonds announced Tuesday that it has terminated its contract with The Hand Up Project, which removes unauthorized encampments in compliance with environmental laws. The city said it ended the contract in light of recent information that was discovered about the organization's founder, Robert Smiley.
The city did not elaborate on the information it had acquired, and spokesperson Kelsey Foster said there were no further details available. However, Snohomish County Sheriff's Office PIO Courtney O'Keefe said in a follow-up email that they were investigating fraud allegations against the founder.
"Detectives are actively investigating to determine if a crime has occurred," she said.
After the city's announcement, The Hand Up Project Board of Directors issued a statement Tuesday that is has terminated its relationship with Smiley and his wife Theresa, and they will no longer be associated with the organization.
"After a thorough review – both internally and by external third parties – any actions by Mr. Smiley were solely his and had no relation or effect on any of our community offerings," the statement said. "While we are deeply saddened by these events, The Hand Up Project is now in a better position to execute its mission of affirming the inherent value of all people."
The city announced in early February that it had contracted with the Lynnwood-based The Hand Up Project as part of Mayor Mike Nelson's initiative to address homelessness. The agreement was not to exceed $25,000 per year.
However,  the city said in its Tuesday press release that "the contract was on an as-needed basis and the city did not utilize the organization's services in any capacity." As a result, no city funds were paid to The Hand Up Project for the contract.
When asked for further details regarding the fraud allegations, The Hand Up Project Executive Team said in an email that, "due to federal and state employment laws, we cannot discuss employment matters regarding a specific employee. We believe that all people – including and especially Mr. Smiley right now – have inherent value. While we are shocked and hurt by the information, we will protect the Smiley's privacy. We are hopeful that Mr. Smiley will get the help he needs."
–By Lauren Reichenbach