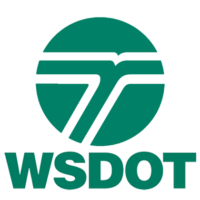 Studded tires will become illegal in Washington on April 1. The Washington State Department of Transportation (WSDOT) encourages drivers to plan ahead to avoid a fine of $137. There are no exceptions to this law; no waivers are available and the law pertains to all drivers, including those from out of state.
"Studded tires cause between $20 million to $29 million in damage to state-owned roads in Washington each winter and also damage city and county roads," WSDOT Maintenance Operations Manager James Morin said. "We urge motorists to explore all their traction options, including non-stud, winter-tread tires which are different from all–season tires. These tires are legal year-round and don't damage our highways."
State law gives WSDOT the authority to extend the deadline when circumstances call for it, most commonly when a forecast indicates widespread snow and ice. While late season storms are possible in the mountain passes, there are no forecasted statewide conditions that would call for an extension to the deadline. For mountain travel, WSDOT recommends drivers use approved traction tires and carry chains, if necessary.
More information about studded tire regulations in Washington is available online.