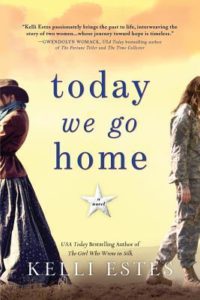 March is Women's History Month. The theme for 2023 is "Celebrating Women Who Tell our Stories!" It's like they made it all about bookshops this year – excellent! Half of the books in our shop are women telling stories. So many amazing choices – you really can't go wrong. This makes it tough to choose a single category to feature here…
I chose historical fiction written by women, based on real women… quite the gold mine! Here is a very very partial list, alphabetical by author, with the most recent book(s) listed.
Pat Barker: "The Silence of the Girls" and "The Women of Troy" both retellings of "The Iliad" from the women's point of view. Staff recommended.
Marie Benedict: "The Mitford Affair." Between the World Wars, the six Mitford sisters — each more beautiful, brilliant and eccentric than the next — dominate the English political, literary and social scenes. Including rumors of one of them becoming Hitler's mistress.
Melanie Benjamin: "The Children's Blizzard" a story of courage on the prairie, inspired by the devastating storm that struck the Great Plains in 1888, threatening the lives of hundreds of immigrant homesteaders, especially schoolchildren.
Jennifer Chiaverini: "Switchboard Soldiers: A Novel of the Heroic Women Who Served in the U.S. Army Signal Corps During World War I."
Fiona Davis: "The Magnolia Palace" a tantalizing novel about the secrets, betrayal, and murder within one of New York City's most impressive Gilded Age mansions.
Kelli Estes: "Today We Go Home" shines an illuminating light on history and the female soldiers who have served this country from the Civil War to Afghanistan today. She passionately brings the past to life, interweaving the story of two women from different centuries whose journey toward hope is timeless. Local author.
Karen Joy Fowler: "Booth," an epic and intimate novel about the family behind one of the most infamous figures in American history.
Elise Hooper: "Angels of the Pacific: A Novel of World War II." Inspired by the extraordinary true stories of World War II's American Army nurses famously known as the Angels of Bataan and the unsung contributions of Filipinas of the resistance, this novel transports us to a remarkable era of hope, bravery, perseverance and ultimately-victory. Local author. Staff recommended. Join us March 30! Info about the event is here.
Pam Jenioff: "Code Name Sapphire: A World War II Novel." A woman must rescue her cousin's family from a train bound for Auschwitz in this riveting tale of bravery and resistance.
Natalie Jenner: "Bloomsbury Girls." As they interact with various literary figures of the time, three women with their complex web of relationships, goals and dreams are all working to plot out a future that is richer and more rewarding than anything society will allow.
Heather Morris: "Three Sisters." Against all odds, three Slovakian sisters have survived years of imprisonment in the most notorious death camp in Nazi Germany: Auschwitz. They must face the ghosts of their past — and some secrets that they have kept from each other — to find true peace and happiness. Inspired by a true story.
Maggie O'Farrell: "The Marriage Portrait." The author of award-winning "Hamnet" brings the world of Renaissance Italy to jewel-bright life in this unforgettable fictional portrait of the captivating young duchess Lucrezia de' Medici as she makes her way in a troubled court.
Kate Quinn: "Diamond Eye." An unforgettable World War II tale of a quiet bookworm who becomes history's deadliest female sniper. Based on a true story. In paper, March 14, 2023. Staff recommended author.
Jennifer Robson: "The Gown: A Novel of the Royal Wedding." Behind-the-scenes details inside the workrooms where one of the most famous wedding gowns in history was created. Three unforgettable heroines, their points of view alternating and intersecting throughout its pages, whose lives are woven together by the pain of survival, the bonds of friendship, and the redemptive power of love.
Noelle Salazar: "Angels of the Resistance: A Novel of Sisterhood and Courage in WWII." A story inspired by true events, about two teenage sisters who risk everything to join the Dutch Resistance and risk everything for country, for family, and for each other. Local author. Staff recommended. Join us March 30. Info about the event is here.
Beatriz Williams: "Our Woman in Moscow." A gripping and profoundly human story of Cold War espionage and family devotion. Staff recommended.
For Young Readers:
Katherine Applegate: "The One and Only Ivan: A Newbery Award Winner." This unforgettable novel celebrates the transformative power of unexpected friendship. Inspired by the true story of a captive gorilla known as Ivan, this illustrated book is told from the point of view of Ivan himself. Staff recommended.
Kimberly Brubaker Bradley: "The War That Saved My Life." Evacuation of the children of London to the English countryside.
Sharon M. Draper: "Stella by Starlight." When a burning cross set by the Klan causes panic and fear in 1932 Bumblebee, North Carolina, fifth-grader Stella must face prejudice and find the strength to demand change in her segregated town.
Louise Erdrich: "The Birchbark House." This National Book Award finalist by the Pulitzer Prize-winning novelist is the first in a series chronicling 100 years in the life of one Ojibwe family, and includes beautiful interior black-and-white artwork done by the author. By turns moving and humorous, this novel is a breathtaking tour de force.
Pam Muñoz Ryan: "Esperanza Rising." Esperanza lived a privileged life in Mexico, with a protective father, servants, and a closet full of beautiful dresses. But when her father dies, she and her mother must leave everything behind. They settle in a Californian camp for Mexican farm workers. Esperanza must learn to adjust to a life of hard physical labor. The poor working conditions cause many Mexican workers to strike. Esperanza believes in their cause, but also wants to earn enough money to bring her Abuelita to America. Pura Belpré Award Winner.
Clare Vanderpool: "Moon Over Manifest." Her first novel — winner of the 2011 Newbery Medal — is set in the fictional small town of Manifest, Kansas, which is based on the real southeastern Kansas town of Frontenac, home of both of her maternal grandparents. It is a story of loss and redemption, powerful in its simplicity, featuring Abilene Tucker who, while searching for clues about her father's boyhood, uncovers the long-held secrets of a town suffering in silence.
For Young Adult readers:
Malinda Lo: "Last Night at the Telegraph Club" is a work of historical fiction that's as meticulously researched as it is full of raw, authentic emotion….
This stunning work of historical fiction effectively depicts both the thrills of young queer love and the horrors of racism and the Red Scare."– Boston Globe
"The writing is so atmospheric and detailed that I am convinced I have lived in San Francisco in the 1950s. It's a passionate, smoldering romance that perfectly captures the feelings of falling in love for the first time."–Christina Soontornvat, New York Times bestselling author and Newbery Honoree
Ruta Septys: "I Must Betray You" "Sepetys's latest book maintains the caliber readers have come to expect from an author whose focus on hidden histories has made her a YA powerhouse of historical ­fiction…Sepetys is a formidable writer, and her stories declare the need to write about global issues of social injustice. For that reason and her attention to detail, this is a must-read." -School Library Journal, starred review
Elizabeth Wein: "Code Name Verity." October 11th, 1943 — A British spy plane crashes in Nazi-occupied France. Its pilot and passenger are best friends. One of the girls has a chance at survival. The other has lost the game before it's barely begun.
For more information about these books, and even more titles from these featured authors, visit our website here. So many great books to choose from.
Many amazing memoirs and biographies by and about women have been winning awards and sticking around on bestseller lists for months! For a bonus "Celebrating Women Who Tell our Stories" list, visit our blog post here.
Edmonds Bookshop Events
Edmonds Bookshop Book Club: March 2023
Wednesday morning March 15, 9-10 a.m. We are still doing Zoom meetings, but also – welcoming back some to join us in person. Send us an email here to inquire about attending in person.
Our March book is "The Sentence" by Louise Erdrich.
In this bestselling novel, the Pulitzer Prize and National Book Award-winning author creates a wickedly funny ghost story, a tale of passion, of a complex marriage, and of a woman's relentless errors.
More information about the book and our book club is here.
Send us an email here to register your email for book club membership. We will send you an invitation with a Zoom Meeting link as each book club meeting is scheduled. Once you accept the invitation it will show up in your calendar.
Third Thursday Art Walk. March 16. 6 p.m. Join us to welcome our friend Paddy Eger for Third Thursday Art Walk!
Her new book, "Stick & Stones: Breaking the Silence," was just published Feb. 14.
Meg Appens is a new junior at Sherman Harrison High School. Since she is deaf, each day poses extra problems to handle. Her goals include playing basketball and earning a scholarship to college. Most of all she wants to fit in, to not be ignored.
All the information on our Event Page here.
March 30. Join us to welcome local author Noelle Salazar in conversation with Elise Hooper!
Join us to meet local author Noelle Salazar, born and raised in the Pacific Northwest. As a novelist, she has done extensive research into the Women Airforce Service Pilots, interviewing vets and visiting the training facility—now a museum dedicated to the WASP—in Sweetwater, Texas. When she's not writing, she can be found dodging raindrops and daydreaming of her next book. Noelle lives in Bothell, Washington with her family.
Her debut, "The Flight Girls," was a USA Today and international bestseller. "Angels of the Resistance" is her second novel.
Noelle will be in conversation with Elise Hooper, another local author and staff favorite! Her debut novel "The Other Alcott" was a nominee for the 2017 Washington Book Award. Elise now lives in Seattle with her husband and two teenage daughters.
All kinds of information on our Event page here.
Recent book releases of note:
"Sam" by Allegra Goodman. This unforgettable portrait of coming-of-age offers subtle yet powerful reflections on class, parenthood, addiction, lust, and the irrepressible power of dreams. Staff recommended:  ~Michelle.
"Age of Vice" by Deepti Kapoor. Five people are dead in the surreal aftermath of a violent 3 a.m. incident in New Delhi. From here, the sprawling crime fiction epic only gets deeper and darker.  Great review here.  NYT recommended title for January.
"Hell Bent: Alex Stern #2" by Leigh Bardugo. Wealth. Power. Murder. Magic. The Ivy League is going straight to hell in the sequel to "Ninth House."  NYT recommended title for January. And PNBA bestseller.
"The Creative Act: A Way of Being" by Rick Rubin. From the legendary music producer  comes a beautifully crafted book many years in the making that offers that same deep wisdom to all of us.  PNBA bestseller.
"How to Sell a Haunted House" by Grady Hendrix. The scary story maestro broadcasts on a very specific frequency between horror and humor. Why did they cover all the mirrors? And why is the attic door nailed shut?   NYT recommended title for January. PNBA bestseller.
"Rough Sleepers: Dr. Jim O'Connell's Urgent Mission to Bring Healing to Homeless People" by Tracy Kidder. The powerful story of an inspiring doctor who made a difference, by helping to create a program to care for Boston's homeless community. From the Pulitzer Prize-winning author.
"How to Be a (Young) Antiracist" by Ibram X. Kendi and Nic Stone.  The latest version of the ground-breaking book serves as a guide for teens seeking a way forward in acknowledging, identifying, and dismantling racism and injustice.
"Exiles" by Jane Harper. From the award winning author comes a captivating mystery about a missing mother. PNBA bestseller.
"Victory City" by Salman Rushdie. The epic tale of a woman who breathes a fantastical empire into existence, only to be consumed by it over the centuries — from the transcendent imagination of the Booker Prize–author. Chosen February Recommends by The New York Times.
"Someone Else's Shoes" by Jojo Moyes. A story of mix-ups, mess-ups and making the most of second chances.
"Stone Blind: A Novel" by Natalie Haynes. Chosen February Noteworthy by The Washington Post.
"Every Man a King" by Walter Mosley. Another must-read novel from the bestselling mystery author. In this second novel following former NYPD investigator Joe King Oliver, Joe is approached by a friend of the family with a tough assignment.
"Sink: A Memoir" by Joseph Earl Thomas. A brilliant, wrenching and redemptive coming-of-age memoir about the difficulty of growing up in a hazardous home and the glory of finding salvation in geek culture. Chosen February Noteworthy by The Washington Post. Chosen February Recommends by The New York Times.
"I Have Some Questions for You" by Rebecca Makkai. This follows a 40-something mom as she returns to teach at her childhood boarding school, site of a terrible tragedy. Part murder mystery, part character study, Makkai's book is one of the season's most anticipated.
"Never Never" by Colleen Hoover and Tarryn Fisher. From two bestselling authors comes a gripping New Adult romance. Charlie and Silas have been in love since they were fourteen years old—so why can't they remember it?
"Enchantment" by Katherine May. From the bestselling author of "Wintering," an invitation to rediscover the feelings of awe and wonder available to us all. Chosen February Noteworthy by The Washington Post.
"On Island Time: A Traveler's Atlas: Illustrated Adventures on and around the Islands of Washington and British Columbia" by Chandler O'Leary.  A lovely new book from the local author and artist. Excerpt in Pacific Northwest Magazine, here.
"Your Driver Is Waiting" by Priya Guns. In this electrifyingly fierce and funny social satire — a gender-flipped reboot of the iconic 1970s film Taxi Driver — a ride-share driver is barely holding it together on the hunt for love, dignity, and financial security … until she decides she's done waiting.
Books of note being released in March:
"Old Babes in the Wood" by Margaret Atwood. A dazzling collection of short stories that look deeply into the heart of family relationships, marriage, loss and memory, and what it means to spend a life together. March 7, 2023.
"Weyward" by Emelia Hart. March 7, 2023. Chosen for March 2023 Indie Next List.
"What Happened to Ruthy Ramirez" by Claire Jimenez. In this debut novel, a Puerto Rican family in Staten Island discovers that their long-missing sister is potentially alive—and cast on a reality TV show—and set out to bring her home. Early reviews are calling the story "poignant and hilarious," with dashes of mystery and intrigue. March 7, 2023. Chosen for March 2023 Indie Next List.
"Women are the Fiercest Creatures" by Andrea Dunlop. Local author. March 7, 2023.
"One Italian Summer" by Rebecca Serle. Now in paper. March 7, 2023. Chosen for March 2023 Indie Next List.
"The Candy House" by Jennifer Egan. Now in paper. March 7, 2023. Chosen for March 2023 Indie Next List.
 "Pineapple Street" by Jenny Jackson. Rife with the indulgent pleasures of life among New York's one-percenters, this is an escapist novel that sparkles with wit.  March 7, 2023. Chosen for March 2023 Indie Next List.
"The London Séance Society" by Sarah Penner. World-famous spiritualist Vaudeline D'Allaire can conjure the spirits of murder victims, it's said. Can she help desperate Londoner Lenna Wickes find her sister's killer? It's good clean occult fun from the author of the "The Lost Apothecary." March 7, 2023.
"Hello Beautiful" by Ann Napolitano. Can love make a broken person whole? An exquisite homage to Louisa May Alcott's timeless classic, "Little Women," this is a profoundly moving portrait of what is possible when we choose to love someone not in spite of who they are, but because of it. March 14, 2023.
"City on Fire" by Don Winslow. Now in paper. March 14, 2023. Chosen for March 2023 Indie Next List.
"The Four Winds" by Kristin Hannah. Now in paper. March 14, 2023. Chosen for March 2023 IndieNext List.
"The White Lady" by Jacqueline Winspear.  Yet another extraordinary heroine from the creator of Maisie Dobbs. This heart-stopping novel, set in Post WWII Britain, follows the coming of age and maturity of former wartime operative Elinor White–veteran of two wars, trained killer, protective of her anonymity–when she is drawn back into the world of menace she has been desperate to leave behind.  March 21, 2023.
"American Mermaid" by Julia Langbein. A brilliantly funny debut novel that follows a writer lured to Los Angeles to adapt her feminist mermaid novel into a big-budget action film, who believes her heroine, has come to life to take revenge for Hollywood's violations. March 21, 2023.
"Poverty, by America" by Matthew Desmond. The Pulitzer Prize–winning, bestselling author of "Evicted" reimagines the debate on poverty, making a new and bracing argument about why it persists in America: because the rest of us benefit from it. March 21, 2023.
"Above Ground" by Clint Smith. A remarkable poetry collection from the National Book Critics Circle award-winning author of "How the Word Is Passed." His vibrant and compelling new collection traverses the vast emotional terrain of fatherhood, and explores how becoming a parent has recalibrated his sense of the world.  March 28, 2023.
For Young Adult Readers   "Stars and Smoke (Stars and Smoke Novel #1)" by Marie Lu. The new novel from the bestselling author melds romance and suspense in the story of Winter Young, a pop superstar turned secret agent, and Sydney Cossette, the fiery spy assigned to be his partner as they infiltrate a crime boss's inner circle. March 28, 2023.
"Loyalty" by Lisa Scottoline. The author brings her decades of thriller writing to historical fiction, transporting readers to the dramatic and ruggedly beautiful island of Sicily, with a turbulent history of colonization, corruption, and the rise of the Mafia. March 28, 2023.
For Our Youngest Readers [and readers of all ages!]  "Party Hearty Kitty-Corn" by Shannon Hale. Kitty is excited to throw a kitty-corn party but becomes frustrated when newcomer Puppy messes up the decorations, ruins the gift Kitty made, and worst of all, he takes up all of Unicorn's attention. March 28, 2023.
For Young Readers  "Dog Man: Twenty Thousand Fleas Under the Sea: A Graphic Novel"  by Dav Pilkey. Piggy has returned, and his newest plot is his most diabolical yet. WHAT other new villains are on the horizon? WHERE are they all coming from? And WHO will step forward to save the city when scoundrels sabotage our Supa Buddies? With themes of friendship and doing good, the new book is packed with action and hilarity.  IT'S HEROIC, IT'S EPIC! March 28, 2023.
Some great blog posts/lists:
The Washington Post recommends 10 books to read in March. On the blog here.
The New York Times recommends books coming in March.   On our blog here.
Moira Macdonald chooses books she is looking forward to in 2023. Our blog to preorder the books is here.
Have you seen our list of staff favorite books of 2022? It's a really great list. Here.
Pacific Northwest Booksellers Association [PNBA] bestseller list. Updated weekly. We do our best to have all of these books in stock.  [there is a link on the home page – under the picture – directly to the current bestseller list!]
We will keep posting our favorite reads, along with links to all kinds of book-related interesting things! In all the places: on our website, Facebook, and Instagram.
You may pre-order any forthcoming title by visiting our website.
Stay safe. Enjoy the little things. And as always: Happy reading!
— By Elaine Mattson
Edmonds native Elaine Mattson has worked at The Edmonds Bookshop off and on since she was 12 years old, and has also worked at a book wholesaler, a book publisher, and for the book publishing division of a large local software company (yes, that one). "I was raised a book lover [thanks, Mom!]," Mattson says. "We got book lights by our beds as soon as we were old enough to read. And then I probably got in trouble for reading too late the very next night. And I still read too late!"