When we moved to Edmonds, one of the moving company employees taught us about "An Edmonds Kind of Day." It was also March and one of the faux spring days we've been experiencing and at that time, it didn't mean much since we were new to Edmonds and mostly knew about the gray days and socked-in waterfront. A little less than 20 years later, we get what they meant, even though I think it changes with time. The recent sunny weather has highlighted what makes the location beautiful, of course, but the abundance of my two current hyperfocuses — art and birds — and Edmonds being the state's first Creative District and the home of Puget Sound Bird Fest is really driving it home.
On my first post-COVID walk, which includes a hike through Yost Park last week, I saw the new art installation on the fence of the Frances Anderson Center Field. Aquatic Kaleidoscopes by Marsha Rollinger, which is cute and bright, is on one of two temporary fence art locations offered by the Edmonds Art Commission — the fence on Main Street and in the 2nd Avenue and Dayton Street Artworks parking lot. The latest Main Street installation also has an interactive portion. You can head to MarshaRollinger.com to find the answers to 'spot the difference' areas in her pieces.
The options for kids this week are all art, bird or bird art related and it's not just me forcing it by mentioning all of the birds in the Target arking lot!
Graphite Arts Center on Main Street in Edmonds is now offering classes. The first two listings on their website are available to kids and the first one includes birds! Sarah Crumb is the instructor for "Put a Bird on It!" on Friday, April 14 and Friday, May 5 from 10 a.m. to noon for students from third through 12th grades. Artists will "learn simple techniques and tips to improve your bird drawing skills" as they follow John Muir Laws sketching methods with reference photos provided by Crumb. All supplies needed are included in the class fee. You can register HERE.
Interested artists 10 and up can join Julie Perrine to "Play with Clay" on two Fridays — April 28 and May 12 — from 1:30 to 3:30 p.m. Perrine will teach different handbuilding techniques including rolling, pinching and coiling. In the first session, artists will make their clay art and will glaze and decorate the pieces in the second session. You can register for this class HERE.
If you're not ready to take classes yet, Graphite is open every Saturday from noon to 4 p.m. or you can enter the gallery daily from 4 to 9pm through Charcoal Restaurant. They have two exhibits that may interest the younger set. Tactile Vision: Experience Art Through Touch opened March 25. This exhibit is unique as it is "designed for people who have vision impairment or are blind" and all are invited to experience the exhibit through touch.
From April 20-22 you can catch All Decks on Hand, a "pop-up art show featuring totally unique art on repurposed/recycled/salvaged damaged skateboard decks by over 30+ local artists in various styles/mediums." All Decks on Hand is also a silent auction raising funds for Salvage Arts, "a recycled art movement whose mission is to fund free, repurposed materials art classes, workshops and demonstrations." For more information on the classes and exhibits, you can visit Graphite-Edmonds.org.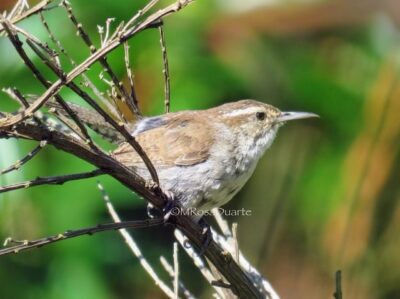 Quiet Heart Wilderness School just sent an email that registration is open for their spring  workshops and programs. They have "weekly/bi-weekly programs for ages 4 to teenager and two monthly programs for adults." Plus they announced a handful of workshops for adults, kids and families and of course the one that caught my eye is Little Brown Birds offered Sunday, April 2 from 10 a.m. to noon. Kids 12 and up, or 8 and up with an adult, can head to Yost Park for a nature walk to "learn to identify those little brown birds singing all around you." It will be a great time to be in the park as the last time I was there it was full of birds making all kinds of spring noises. Not only is this a great class to pair with the bird drawing class at Graphite, but having a guide in Yost has got to be amazing. There is so much to see and no matter how many times I go in there, I am always learning something new from someone I run into and ask a million questions. There are lots of ways to enjoy Yost through Quiet Heart Wilderness School, which you can find at QuietHeart.org.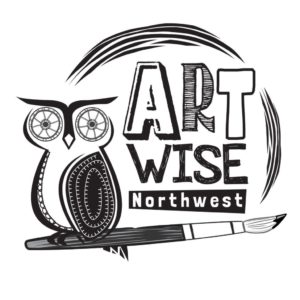 Due to the popularity of their once-a-month art classes for kids at Brigid's Bottle Shop, Artwise Northwest decided to start hosting Saturday workshops at the Frances Anderson Center. These workshops are for kids ages 5 to 12 years old to explore various art mediums with a rotating theme. The first Saturday workshop will be April 1 from 10 to 11:30 a.m. This is a dropoff event, so while it doesn't have the beer-on-site benefit of Brigid's, it has the brunch-down-the-street benefit. For more information and registration on this workshop or the monthly Brigid's options, you can visit ArtWiseNW.com.
A hyperfocus on deck is how to get my oldest to college with a little help, and so sharing an art-based scholarship fits today's kids/Edmonds/arts bill. Edmonds-based Cascade Symphony Orchestra is offering scholarships, running from $2,000 to $3,000, to high school senior music students who qualify from the Edmonds, Mukilteo, Northshore and Shoreline school districts. To be considered, students must plan to continue to study music, but won't need to be a music major. Candidates will audition on an orchestral instrument(string, woodwind, brass, or percussion – not piano), and also must submit a five-minute recording of their finest playing – with or without accompaniment. For instructions on how to apply by the April 1 deadline, visit the Cascade Symphony Orchestra website at: cascadesymphony.org/scholarships.
— By Jennifer Marx
Jen Marx, an Edmonds mom of two boys, is always looking for a fun place to take the kids that makes them tired enough to go to bed on time.