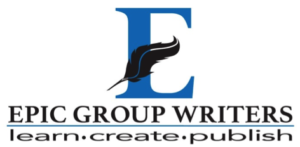 Here is the latest installment of Poet's Corner, presented by the Edmonds-based EPIC Poetry Group
End of a Long Day
The parking meter for self-pity
has just expired.
I fear I have no more energy left
to spend being sad so
I fold my wings
like cards in a poker hand and
fall into the sky
only to soar once again
higher and higher.
Inez Taylor
~ ~ ~ ~
Dolphin Dreams
The school of dolphins rides beyond the pull of tides.
These voyagers swim through the blue waters,
fully secure, glowing brighter and brighter, bluer, and bluer.
A network of clear crystals seem like their lacy clothes,
but these are never worn;
they just drift along cloaking these silhouettes of intelligent life,
who are of more substance to themselves than to me.
I lie awake hearing them at night, aching–
I, in bed, they, in ocean.
Our shapes and sizes long forgotten,
we image back and forth,
playfully reminding each other of our song line:
Those ancient days
when we swam together in inland seas;
we came bursting into the universe,
carrying out ritual birthing ceremonies together;
lovingly singing each soul into the earth plane
from the Ocean of Love and Mercy.
As images crowd faster
than the tears in my eyes,
I hear the soft rain that comes
from singing down the skies.
I see in the whale's eye the long ago memories;
the days of trust and gladness,
when whale song circled the earth from one blast,
carrying songs of fish,
reports of weather from dolphins,
the gossip of blue fins,
and the longings of humpbacks.
Still the dreams crowd,
opening my heart still more,
the etheric portal beckons,
and I follow my dolphin friends,
forever dancing.
Later a small child sees a bubble in the waves.
It glows from inside. A tiny star winks,
and then his sister's voice beckons.
The boy turns, forgetting the pull of soul.
Inez Taylor
~ ~ ~ ~
Soul's Progress
The doorways were always there,
but I kept the keys in my pocket.
Oh, I would sometimes check them out,
but only when I was securely locked in
away from opportunity.
When the light was too strong on my face
through the window, I would
sometimes have my hands in my pockets and
feel the keys and snatch my hands out,
look around and pace the floor
in my self-constructed prison.
Once, when I heard the key in the lock,
I fled terrified to the other end of the house—or cottage
(my world kept getting smaller).
My space is bigger now, but more peopled.
So space exists, just not room for wings,
and breath and air and life.
Things like that.
A feather lies on the floor.
The smallest draft lifts it enough
to spin it, just a hair.
But a single feather with no bird, no being,
fallen from the air;
its space has no useful place
as a form of flight
just noticeable for what
it is no longer a part of.
So I am alike.
while inside I have a key,
but no lock;
a door, but no passage,
breath, but no air.
The pressure will propel me back
to redo the steps which turn me around,
so even if I back away from light
I will move into its presence.
If I leave present; I go past.
From my stop,
I start through the door
without a key after all.
Inez Taylor
~ ~ ~ ~
What my Body is Telling Me
Part 1
I need to move into a larger room,
imagine more possibilities, less limitations.
I can be more generous to myself when I fail.
Yes, my crabby genes may exist,
but my better choices breathe life
into dormant genes that combat depression
help healing.
I am full of joy in these old bones
I am so blessed and grateful.
Fresh every morning I go to the larger room-
just to breathe, love, listen, become all I am.
Physical, mental, emotional bodies
dance around me as I center.
The dream world challenges me,
grinds my hardened thoughts
exposes my self-imposed prisons.
Part 2
I live and dream, some days failing
to appreciate the miracle of life
fresh every morning.
My eyes are blind until
I feel the need to move into
a larger room, the place I go
to be more able to choose
one thing I need to improve.
Sometimes my bones sorrow until
I see the healing genes suppressed
by old crabby ones step up
to light all my bodies
clear my brain, soothe my skin
take my tears and sadness
to the Ocean of Love and Mercy.
Then clearly quiet ocean
of past events sits pooled and still;
no longer able to affect me,
cleaned from the inside
healed by love in the larger room.
Part 3
Sometimes spring cleaning comes in the Fall
with sudden guests, relative strangers respond
to the call of our temple's songs.
The body tells me sitting on the couch,
"Move girl! If you want to live!
Live longer? Why would I?
The cats are young and needy;
my beloved got a second chance in life.
We both endured 911 rescues this year;
sneaky chances to see the inner difficulties
and bravely heal with help.
This body accepts help that
the mind still chases.
Why didn't the medicine work?
Did eye pressure mirror his life with
the pressure of uneven changes?
Why I fell down and how I felt
chase my own memory that
concussion snatches away-
leaving the scared dreams
and frantic anxiety only healed
by the larger room I must imagine.
Inez Taylor
~ ~ ~ ~ ~
Inez Taylor is a local retired resident who is a member of the EPIC Poetry group and is working on a collection of poems for publication. She enjoys other writing groups focused on spiritual writing.