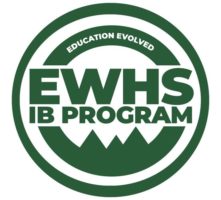 A record number of Edmonds-Woodway High School International Baccalaureate (IB) seniors have been directly admitted into two competitive STEM programs at the University of Washington for the 2023-24 school year, IB Coordinator Nick Wellington said.
Two Class of 2023 students were admitted to the UW's Computer Science Program, which has an admittance rate of 22%, seven students were admitted to the College of Engineering, two students to biochemistry, and two students to chemistry, Wellington said.
Direct admission to a major is when a student is admitted to a specific major or program of study at the time of admission to the university. This means that the student is accepted directly into their desired program and does not need to fulfill additional prerequisites or requirements before declaring their major. The University of Washington requires higher academic achievements and/or test scores for direct admission to competitive majors like computer science, engineering and business, Wellington explained.
According to Wellington, the IB program is renowned for its rigorous curriculum, which encourages students to develop a global perspective, critical thinking skills, and a strong work ethic. These qualities have proven to be invaluable for students seeking to excel in STEM fields.
"We are thrilled to see our IB students achieving such tremendous success," Wellington said. "Their direct admission to highly sought-after STEM programs at the University of Washington is a testament to the dedication, passion and hard work they have demonstrated throughout their time in the IB program."
For more information about the IB program at Edmonds-Woodway High School, visit ewhsibprogram.com or contact Nick Wellington at wellingtonn@edmonds.wednet.edu or 425-431-6168.