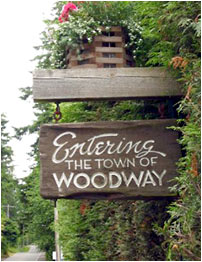 Among the items on the Woodway Town Council agenda for Monday, March 20: continued discussion regarding Point Wells and reviewing the process to appoint a councilmember to replace Andrew DeDonker, who unexpectedly resigned from his Position 4 seat during the last council meeting.
The council will also discuss the Twin Maples stormwater overflow project.
The hybrid meeting will take place at Woodway Town Hall, 23920 113th Pl. W. Woodway. You can also view it via Microsoft Teams. Click here to access the Teams meeting. To call into the meeting, dial +1 323-795-5201. If you're asked to enter a meeting ID, it is: 866 577 884#.