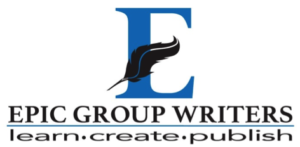 Here is the latest installment of Poet's Corner, presented by the Edmonds-based EPIC Poetry Group.
Brainstorms
I allow myself brainstorms nowadays
Welcome them even
Go so far as to scribble them down
Not sure why but I enjoy haywire thinking
My unsteady hieroglyphics
Whether unique left-hand printing
Or prehistoric cursive scrawl
Unmistakably me
The ol' noggin can prove problematic though
Like my old worn-out fingers and hands
It tends to drop things
Manhandling days, dates, appointments
Names and numbers
In its own haphazard way
My brain too often clumsy when I most need precision
Thus life moves along these days
Notions and notations flowing out of control
Me in the middle of the flood
Stranded
Too proud to yell for help
I drift but cling to hope
Tom Fortin
~ ~ ~ ~
Eating Gummies At 80
So the other day I scanned my monthly Costco mailer
Spied the glossy ad for their giant economy jar of
Gummie vitamins for the umpteenth time
And the old brain said
"Just think how healthy and delicious
They would be"
Thus (and not for the first time)…Boom!
Impulse buy the very next day
Been munching on them, loving that fruity flavor
Ever since
The next step? Easy and absolutely predictable:
Step up to some of those SPECIAL gelatin fruit drops
At Green Acres, our neighborhood's cozy little pot shop
Recommended by several of my octogenarian friends
Heck, yes. Seems like all my old fart friends
Are into such delicacies lately
Why not can stop working so hard trying to be patient?
Simply accept all the craziness in the world around us
Pop some super-powered pleasure pills
And just let the river flow
Oh, that first one was so delicious
Made Old Grumpy Gramps so much happier
So, you know…
I just had to gobble a few more today
No problem, at least once I got back home from the E.R.
Thank God they don't sell those goodies
In any Costco-sized container
Or I'd be bankrupt—and divorced—by next month
Tom Fortin
~ ~ ~ ~
Space Dust
Suspended in the vast black sea of outer space
My floating capsule window reveals
A mega Marscape below
As my boggled brain rolls back
Strapped to one majestic rocket
That twenty-storied shimmering tower
Blasted through silent spacewash
Blistering the very skin of my ship
Earthbound no more I cross
Unfathomable miles of space dust
My blue marble home another mere blip
Lost in ever-expanding distance
Houses, streets, states. countries now fully foreign
Wife, children, family all lost to me
My mass of memories shed
Like layers of alien skin
How exactly will my cells adapt
Reform and devolve in some unknown valley
My substance just a tiny stain in some meteored crater
Atoms reshuffled, legacy erased
Tom Fortin
~  ~ ~ ~ ~
About the poet:
I'm a longtime, retired high school and community college teacher with plenty of time now for "Fooling with Words." My active interest in creating my own poetry was launched by that Bill Moyers-titled PBS series in 1998. And lately I enjoy becoming more public with my poetic attempts.
I love my present Lynnwood/Edmonds/Sno-King life. The vibrant artistic climate surrounding us here today fills my heart — and my poetic spirit — to overflowing.