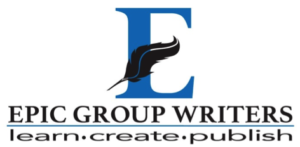 Here is the latest installment of Poet's Corner, presented by the Edmonds-based EPIC Poetry Group.
Masks in the Museum of Anthropology
"Which mask is your favorite?" a father asks his young son and daughter,
"The raven, the bear, or Bukwus, the wildman of the woods?"
The children giggle.
I want to scold them but keep silent.
Behind the night is a deeper darkness.
We see only a façade, a mask whose eyes
pull us in, and we become whatever we fear.
This may be a kind of cure for the transfixed,
but it's trouble for everyone else.
I am a volunteer docent sent here to keep hands off and minds open.
I was never a shaman, but I know this:
an X-ray reveals almost nothing about the soul,
but if you've seen the cemetery after a rain,
when the sun comes out and draws the mist into the air
you'll understand how the ethereal makes manifest
certain questions about a life after this one.
Who's to say what sticks to the rising vapors?
Some say everything but sadness lifts skyward like ash from a fire.
Sorrow sinks again like a creature entangled in the sinews
and strings of longing and lost love
and pulls back into the suffocating depths.
What we have here are the broken shells fallen from the nest.
Whatever was inside has flown away or been eaten.
James Backstrom
~ ~ ~ ~
Invasive
Hedge Bind tangles up every stalk or branch,
opening a musky bloom to the rising sun,
not closing until the cooing moon cools the darkness.
The vines twist around to bark a branch
until it's bare and girdled, entwined and dying
while white and pinkish lilies flutter in feigned remorse.
You sing to the morning glory,
but they slowly smother everything in the garden
and scaffold the skeletons of blueberry bushes.
Someone brought seeds of the trumpeting vine believing in an invasive beauty.
Who wouldn't want a more beautiful world?
Someone let the starlings free in Central Park to cloud
all our Octobers in a Shakespearean gloom.
We spread the clover and timothy to feed our sad cows
while slaughtering the bison and antelope.
We grew ivy on school walls to insinuate knowledge.
We planted blackberries for pies. We knot-weeded a false orientalism.
Holly escaped the holidays. The plague always evades our best controls.
The American bullfrog unfurls a sticky tongue and swallows trout minnows
and silences the treefrogs' song. Even the occasional duckling
ends up gulletted for good.
What's native dies off, replaced by a blander world.
The wood grass and salmonberry succumb.
Salal and sword fern retreat.
We are left digging roots, pulling and clipping back vines of the invasion
while song birds, stoned on morning glory seeds,
crash against our dark windows.
James Backstrom
~ ~ ~ ~
The Spring Cleaning
Here are the things that weigh us down:
one heavy, brown barn coat with a broken zipper,
too big now for your uncle in the hospice, too nice to throw away.
Buckets of paint mixed in the wrong shades of taupe,
stacked against a wall in his garage,
where funnel-making spiders flock little canyons
among the curves of the cans that turn away
from each other with a touch of deadliness.
In his closet we unearthed the ashes of every dog he owned since 1993,
a few of his loud ties my mother insisted I keep believing fashion
goes in cycles though paisley sparked off the wheel long ago.
No one wears ties anymore, not even the yellow power tie scented in Old Spice.
Maybe we can make a quilt out of grief and slumber under its heaviness.
Boxes of old photographs of distant relatives in black & white
we keep saying on some rainy day we'll sort through
and scan them into ghosts to hide in the Cloud.
Instead, we binge on Netflix & popcorn.
I'd dump it all, but I am afraid I might lose their generation again.
I found pictures of my folks as newlyweds,
and one of my mother posing in a new smock, circa 1960,
embryonic me in a secret spacewalk inside of her.
Three doors down Mr. Schwartz was not nearly so nostalgic.
His house burned down while he was away.
Somehow a fire started when a shorted wire ignited a can of paint thinner.
He rebuilt and bought a new car and a new wife with the insurance money.
He's lost hundreds of pounds, he tells me,
The weight of the past and a bad marriage or two,
and any evidence of the crimes he may have committed.
He cartwheels at 70 on his newly laid sod.
"Learning to let go requires the dexterity of a gymnast," he tells me.
"And the soul of a sociopath," I think to myself.
James Backstrom
~ ~ ~ ~
James Backstrom recently won first place in the Epic Poetry Contest with his poem, "The Spring Cleaning." His poems have appeared in Spindrift, Yours Truly, The English Journal, Poetry Seattle, and the anthology, Sounding on The Salish Sea.