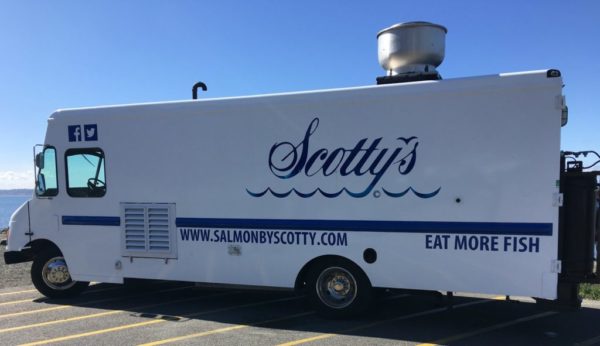 This week's special at Scotty's Food Truck is a salmon burger. Enjoy fresh salmon patties with Cajun spices on a brioche bun with chipotle lime crema, sweet picked red onions, roma tomatoes and iceberg lettuce. Served with fries.
Scotty's is open Thursday through Saturday in Edmonds' Five Corners neighborhood. Call ahead to avoid the wait: 206-795-1615Five Corners in Edmonds
8330 212th St. S.W.
Thursday, Friday and Saturday
3:30-7:30 p.m.