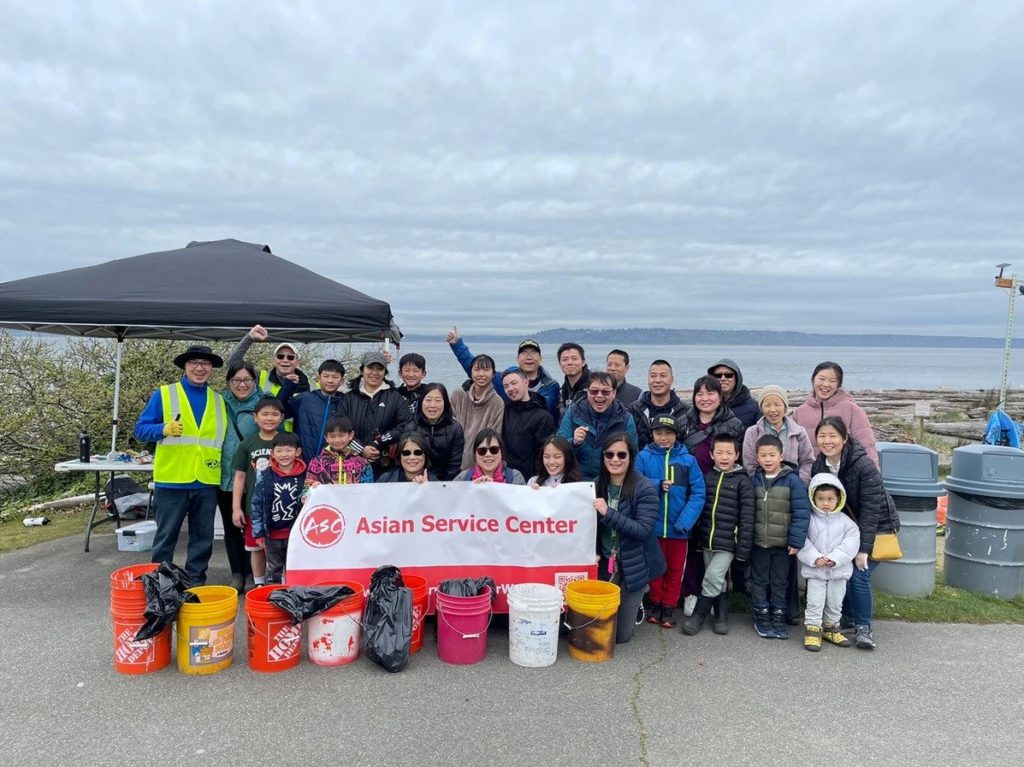 Moving to a new place is never easy, and it can be even more difficult for newly arrived immigrants.
The Edmonds-based Asian Service Center (ASC) was started, in part, to help with this transition. The nonprofit (located at 22727 Hwy 99, Suite 201A) has been serving folks since the beginning of the year and on June 3, will hold an inaugural ceremony to formally introduce the organization to the community.
The event will be from 10 a.m. to noon, at the Edmonds Waterfront Center at 220 Railroad Ave. in Edmonds. Some of the goals of the event include spreading awareness of the organization and its services, as well as to get more people involved — whether that means volunteering or through donating.
Attendees will also have the opportunity to sample cultural food from various Asian countries including Vietnamese egg rolls, Chinese dumplings and Korean pastries. There will also be a Chinese lion dance, Korean folk dancing and other performances by local youth and senior groups.
While admission is free, RSVPs are requested at this link.
Meeting a community need
The idea for ASC came from co-founders Robert Ha, Crystal Xiao and Will Chen.
Ha, who is the executive director and whose mother did similar work starting in the 1970s to help Southeast Asian refugees, said that while there are many organizations in King County serving the Asian population, organizers couldn't find any in Snohomish County. And with a population that is 13% Asian, according to the U.S. Census, there was a need. Ha, Xiao and Chen began talking about starting an organization about a year and a half ago. They launched ASC in January.
Chen, who is vice chair of ASC's board of directors, immigrated to the U.S. as a student from China 28 years ago and still remembers landing in Iowa in his 20s, and his difficulties adapting to his new environment. For him, the ASC is here to help people with that adjustment and hopefully save them from the time and frustrations he experienced when he was new to the country.
"There were many struggles," Chen, now an Edmonds city councilmember, said about those early days.
Chen has been doing this kind of work throughout his career as a CPA — giving clients additional help outside of his accounting services whenever they came to him with questions. ASC is just a formalized version of this, with people pooling their resources to better serve others together.
Xiao, who is the executive development officer, added that the organization also wants to dispel the model minority myth that all Asians are successful and they don't need help or resources. Just because some people are doing well, "doesn't mean that all Asians are," she said, adding "we still need a lot of resources and support."
Open to everyone
ASC focuses on four areas of service: health care access, family support, senior care and youth development. Xiao said they hope to expand their services when they can.
"We know there are still some areas we're not serving because of resources," she said.
And while "Asian" is in their name, all three co-founders stressed that they don't limit their services to just that population. ASC is open and available to everyone, and Ha noted that since they opened, their clientele has been half Asian and half non-Asian.
"Whoever comes through, we will serve," Xiao added. "We welcome all community members."
This is because most of ASC's services are universal.
Under their health care access umbrella, Xiao said they focus on helping people navigate the system. This includes holding seminars on Medicare and health insurance, providing free vaccinations and teaching classes on nutrition. ASC also provides free dental screenings and consultations.
Contributing to society
ASC's family support services do include programs specific to Asian and immigrant communities such as translation and interpretation services, naturalization and citizenship application assistance, helping people understand the local culture, and providing them with culturally appropriate foods. But other services such as navigating the U.S. tax system and financial assistance programs are things many people could use help with.
Xiao said ASC also encourages civic engagement and will help people with voter registration when the time comes, and let them know it is one of their rights as a U.S. citizen.
"Back in their home country, they might not have the same rights as a citizen," she said.
While some people may view immigrants as a burden on society, Xiao said the ASC wants to change that narrative. Part of ASC's vision is the belief that "all members of our community have the potential to flourish and achieve success in the United States, contributing to the betterment of society," according to its website.
"In the long run, they are great contributors," Xiao said.
ASC's senior care programs include home safety and fall prevention seminars, emergency preparedness classes, tech support workshops, memory care support, and estate planning assistance.
And finally, under their youth development umbrella, ASC provides youth leadership training, help with the college and financial aid application process and school supplies assistance for eligible youth. Xiao said they plan to hold a youth summer camp in July, and will have more information for families on their website soon.
ASC also provides parenting programs to support their kids because as Xiao pointed out, there can be a cultural difference between parents who are first-generation immigrants, and their kids who are growing up in a different country than they did.
"There's always some misunderstanding," she said.
The organization's emphasis on encouraging folks to be active members of society also extends to young people. ASC provides volunteer opportunities for youth to teach them that they can still contribute to society, even if they are young.
"When you are young, you can already do something for society," Xiao said. "No matter how young you are, you can do something."
— By Samantha Pak