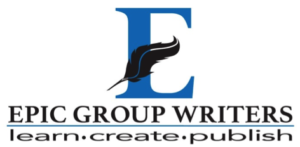 Here is the latest installment of Poet's Corner, presented by the Edmonds-based EPIC Poetry Group
The Car and I
It started when I was 9. It was a time when new cars came in all the colors that ice cream came in. The neighborhood got in line. My older cousin Floyd, Floyd and Frankie, owned a 1958 Buick three shades of orange sherbet. Our closest neighbors, Henry and Dora, drove a 1956 Nash two shades of blueberry.
Dad traded cars every couple of years and on a visit to cousin Gladys and Alton in Detroit Lakes, Alton lured Dad to the local Ford-Mercury dealer, keen to show Dad a special model there.
The special model proved to be a 1958 Mercury, dusty rose with a white top. It also had a new innovation in cars—push-button drive—something that soon went the way of the Edsel, turns out. There is good fishing in Becker County and as it happened, here at the Ford-Mercury dealer too—
Dad took the bait and bought the Merc.
A week later we returned to D.L. in our 1956 black licorice Ford and our new pink-and-white wonder took us home.
A year later on a soggy gray day in June, the family, in the pink-and-white Merc, drove to Halstad for one of us to see Dr. Brown. It had rained non-stop since yesterday and was not letting up soon. On the way home, me behind Dad, staring out the window, eyes fixed on fields planted, wheat up but soaked in the first three inches of that rain, here's Buddy Holly on the radio channeling to me my earliest clues about love. I'd heard lots of other songs about love but this one landed. I knew it would mean something when I was older.
Without knowing heartache by name,
I got that heartache was just down the road.
"The weatherman says clear today,
he doesn't know you've gone away,
and it's raining, raining in my heart."
on the B side of Buddy's
"There ya go and baby here am I, oh well, you
left me here so I could sit and cry, well
golly gee what have you done to me? Oh well, I
guess it doesn't matter anymore."
I had no words then for what I was leaving soon or what I was coming into, but I guessed there would be pain inside that door.
Fast forward 10 years —
I was one of Robby's two loves as my college days in Minnesota were ending.
The other was a 1957 Nash, reddish plum purple, which he named Rubella and to whom he quickly became entrained.
I didn't mind. She was a commanding presence of bulbous purple grandeur.
We both loved her.
Robby took a picture of us—me sitting in tall grass on the ground in front of Rubella, positioned so that the two wings on her grill extended from either side of my head. — Robby's two loves, smiling ear-to-ear.
For his birthday that year I wrote him an inevitable poem— apologies to
A. E. Housman, whose poem "When I Was One-and-Twenty" was Robby's current favorite —
One-and-Twenty
When you were one-and-twenty
did someone to you say
"Save time and space and money and give your Nash away."
But your fondness for Rubella only grew and grew
when you were one-and-twenty—
No one could talk to you.
And now that you are older
days may have shown you wise
though old Rubella needs a good face-lifting or disguise.
You soon will drive Lucille, a newer model white and blue
when you are two-and-twenty—
But oh, 'tis to rue, 'tis to rue.
Irene Myers
~ ~ ~ ~ ~
Irene Myers is a career/life/retirement coach by vocation, a fiddler of traditional Nordic music by avocation and a poet by gravitation. She is becoming a longtime resident of Edmonds after decades of living in Seattle. In her writing, published and unpublished, she is steadily intrigued by what is not yet named but could be.