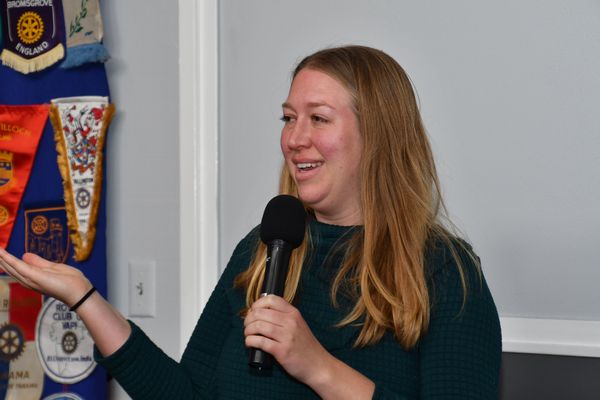 Edmonds resident, nurse and foster parent Terra Mangum  has won the Hyundai Hometown Hero award sponsored by KING-TV.
The honor was announced Thursday on KING-TV's New Day Northwest. Mangum will receive a new Hyundai IONIQ 5.
Mangum was also the winner of the "Rick Steves Service Above Self" award last year sponsored by the Rotary Club of Edmonds.
In nominating her for the award, Terra's husband Zach cited his wife's background as a foster parent, taking placements of children and adults from newborn to 20. "These placements have been as brief as a few days, or as long as two-plus years," he wrote. "When she first made the decision to provide foster care, she approached it in a selfless way. She asked 'what does the community need from foster parents?' She learned that there is a significant need for homes that accept sibling groups and teenagers. She became committed to this cause, added rooms to her home, and accepted a 16-year-old young man on her 29th birthday.
"Since that time, she's been the foster parent to several groups of siblings, teenagers, and young adults. At some points over the last six-plus years, she has had five foster placements at one time," Zach added.
You can read more in our previous story here.