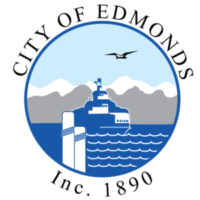 Several key items are on the agenda as members of the Edmonds City Council meet virtually in committtees Tuesday, July 11, starting at 3:30 p.m.
Council committee meetings are work sessions for councilmembers and staff with no votes or public comment taken. Committee members often decide, however, after reviewing an issue either to forward it to the full council for further discussion or to place it on the council's consent agenda for a vote.
Only two of the three committees will be meeting Tuesday; the finance committee meeting is canceled. Topics to be discussed during the other two meetings include a resolution that starts the process of considering annexation of the City of Edmonds into the South Snohomish County Regional Fire Authority; a 2024 contract with the Lighthouse Law Group to replace the one expiring at the end of 2023 and an ordinance that would decrease the speed limit on the Edmonds' portion of Highway 99 from 45 mph to 40 mph.
Here are the agendas:
3:30 p.m.
Public Safety-Planning-Human Services-Personnel Committee
– Resolution for annexation into RFA
– City attorney contract 2024
– Community engagement vehicle donation (Lynnwood Honda)
– Body worn camera (BWC) redaction fees
– Follow up on proposed Comprehensive Plan and Highway 99 approach
5:31 p.m.
– Presentation of ordinance amending Section 8.16.040 from Edmonds City Code (ECC), amending the speed limit along Highway 99 from 244th Street Southwest to 210th Street Southwest
– Presentation of supplemental agreement with Transpo for SR-104 adaptive system from 236th Street Southwest to 226th Street Southwest Project
– Perrinville Creek Culvert/BNSF (report for filing)
– Public Works and Utilities Q1 Report (report for filing)
Staff and councilmembers attend committee meetings virtually, and members of the public are encouraged to attend the same way. You can access the meetings at this link: https://zoom.us/j/95798484261. Or join by dial-up phone: US: +1 253 215 8782 Webinar ID: 957 9848 4261.
If members of the public cannot access the virtual committee meetings with their personal devices, a monitor is provided on city council committee nights starting at 3:30 p.m. in the city council conference room, first floor of Edmonds City Hall, 121 5th Ave. N.