Visiting Québec City feels like traveling to France without leaving this continent. Its original footprint includes the only preserved walled city in North America – founded by French explorer Samuel de Champlain in 1608 as France's first permanent settlement rather than trading post.
However, the Québecois language has evolved from French considerably over the centuries… so that my high school/college French barely worked. Even one guide – a native of France – admitted that she had a hard time understanding Québecois when she first immigrated. Not only is there a distinct dialect/accent (think Deep South vs. New England Yankee), but Québecois idioms are unique.
Today Vieux (Old) Québec City is a fascinating, UNESCO-designated World Heritage Site. Basse (Lower) Québec is where the settlement began along the St. Lawrence River. Haute (Upper) Québec is the fortified section above on the imposing promontory of Cap Diamant. There ramparts enclose the old city and La Citadelle, a massive fortification with walls 60 feet wide at the base and 30 feet at the top.
You can walk along the top of La Citadelle's walls and sections of the ramparts for spectacular views of Haute Québec, Basse Québec and the St. Lawrence River. Landmark Château Frontenac dominates the scene. Built in 1893, it was the first of several grand, chateau-style hotels constructed by Canadian railway companies to encourage travel across Canada. Designated a National Historic Site of Canada in 1981, it operates as a luxury Fairmont hotel today.
Québec City began as the "Capital of New France." Its name derived from "Kebec," an Algonquin word meaning "where the river narrows." Catholic missionaries arrived in 1615, playing a key role in its settlement. Augustinian Sisters and Ursuline nuns each had significant influence, the first order focused on healing and the latter on girls' education.
Le Monastère des Augustines occupies part of the original Hotel-Dieu de Québec, the first hospital founded in 1639 by Augustinian Sisters. Staying here during my visit was both a special experience and insight to Québec's history. Located within the ramparts, Le Monastère includes an intriguing museum that showcases the Augustinian Sisters' role in eventually establishing 12 hospitals throughout Québec Province.
Le Monastère's historic building has been partially transformed to offer modern rooms with en suite bath as well as updated, former nuns' rooms with bath down the hall. Certain Augustinian customs have been retained, such as silence (no talking) during the included breakfast of healthy, local-sourced fare.
I explored Haute Québec first, wandering its winding, cobblestone streets lined with ancient stone buildings. Most are now occupied by restaurants, pubs and tourist-oriented shops, yet this historic area retains its charm. In the heart of it: Basilique-Cathedrale Notre-Dame de Québec with its stunning, Rococo-inspired interior.
Rue St. Jean is a key street to explore. Follow it west outside the rampart walls to discover more shops, restaurants and – for chocolate lovers – Erico Chocolaterie/Musee du Chocolat. This artisan chocolatier features decidedly decadent, handmade chocolates. Adjoining is a small museum with over 200 items from Mexico, the Caribbean Islands and Europe. It documents the history of cacao/cocoa and chocolate from the Mayan civilization to the present.
From the scenic overlook of Terrasse Dufferin near Château Frontenac, you can walk steep streets and stairs down to Basse Québec – or take the Funiculaire (cable car). Quartier Petit-Champlain is the site of Québec's original settlement and first port. Its cobblestone streets are now lined with bistros, boutiques and several amazing trompe d'oeil paintings on large buildings.
The biggest trompe d'oeil features Québec City's history, with founder Samuel de Champlain prominently painted in the foreground. Visitors often have their photo taken alongside him. A total of 17 historic figures walk the "street" or lean out of "windows" in the trompe d'oeil, which progresses upward from summer to spring, fall and winter settings. The more you look, the more intriguing details emerge.
Stroll down Rue du Petit Champlain, dating back to 1685, and Rue Sous-le-Fort, also filled with cafes, boutiques and local artisans' shops. Visit the Musee de la Civilization for its key exhibits People of Québec: Then & Now(unfortunately closed for renovation when I visited) and This is our Story: First Nations and Inuit in the 21st Century.
Two other museums in Québec City are worth visiting. Musee National des Beaux-Arts du Québec features a mix of decorative art and design, contemporary art and Inuit art. The latter showcases more than 100 works from the Brousseau Inuit Art collection, assembled over the past 60 years.
Musee des Ursulines documents the educational and religious legacy of the Ursuline teaching order in Québec, also begun in 1639. One intriguing display is The Fine Art of Embroidery by the Ursuline nuns.
Several scenic areas offer wonderful excursions beyond Vieux Québec City. Nearby, Montmorency Falls is a spectacular, 272-foot-high waterfall that can be viewed both from a pedestrian walkway across the falls and from two lower viewing platforms on either side.
Less than an hour's drive north, Parc National de la Jacques Cartier is a glacial valley wilderness area highlighting the Rivière Jacques Cartier. This river was key for indigenous travel and later logging until 1978. Protected by the Park Act in 1981, today its waters challenge canoers and kayakers, while hikers trek the surrounding wilderness.
To learn more:
Erico Chocolaterie/Musee de Chocolat
Musee National des Beaux-Arts du Québec
Parc National de la Jacques Cartier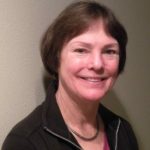 — By Julie Gangler
Julie Gangler is a freelance writer who has worked as a media relations consultant for the Snohomish County Tourism Bureau. She began her career as a staff writer at Sunset Magazine and later was the Alaska/Northwest correspondent for Travel Agent Magazine.