The annual Edmonds Art Studio Tour has become a fixture in the community, an event residents look forward to each year. After a 2020 hiatus from the COVID-19 pandemic, the tour rejuvenated itself in 2021 and has been increasing in visibility and popularity ever since, showing the importance of art and the magnitude of talent surrounding us in Edmonds. 
This year the tour runs from Sept. 16-17, and both expectations and excitement are running high. What could be better than the chance to visit local artists behind the scenes, see them at work in their studios, ask them questions, and purchase their art on the spot?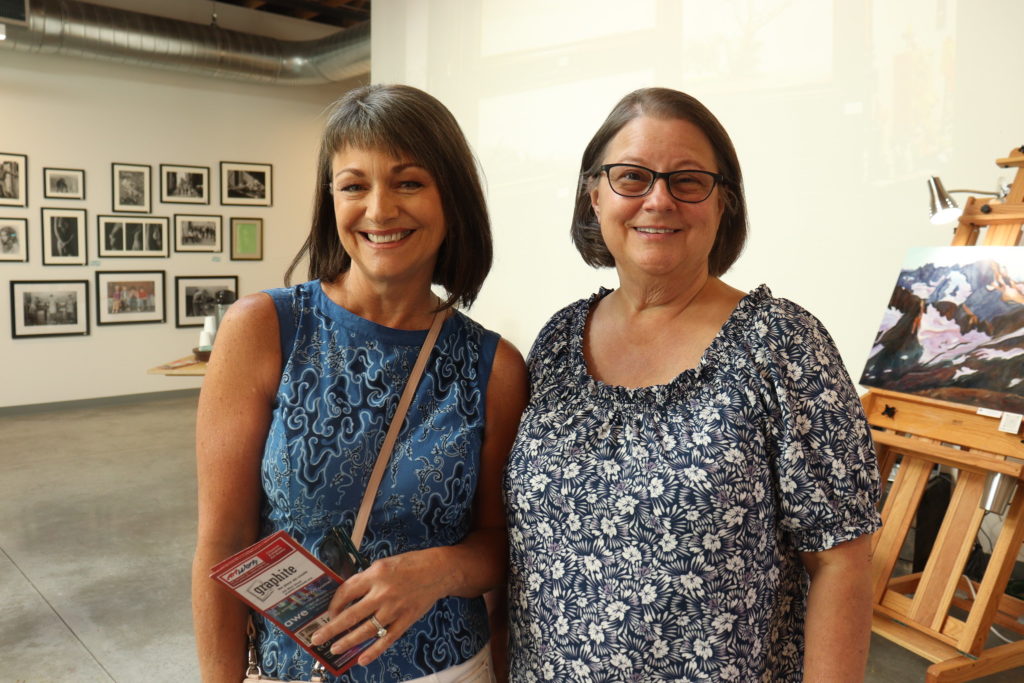 Originally created in 2006 by Sue Robertson, Tracy Felix, and several other artists, the free, two-day public tour is run by an all-volunteer committee of local artists. It began with 29 artists in 16 studios and has mushroomed into 39 artists and 19 studios, a testament to the value of presenting the much-loved event. The tour is funded in part by the City of Edmonds Arts Commission Tourism Promotion Fund through City of Edmonds Lodging Tax funds.
A resident of Edmonds for 30-plus years, Sue Coccia of Earth Art International works at Studio #16. Coccia creates Animal Totem art with her intricate pen and ink drawings on watercolor paper, meticulously hand-painted with acrylic paints in her Earth Art Studio. Among her work are framed originals, signed prints, note cards, t-shirts, coloring books, practical tea towels and even wooden puzzles. In every mesmerizing image can be found a Ladybug, representing good luck, happiness, and prosperity — a most creative spin on wildlife.
"I've been an Edmonds resident artist since 1990. Living in the Pacific Northwest allows me an intimacy with nature. The goal of my artwork is to promote the protection for the habitat of endangered species," says Coccia. "Infused in my images is symbolism of Aboriginal cultures, and basic elements like water, sky and the moon and the ecosystem of each animal I create. I like to believe we are all connected."
Andy Eccleshall of Eccleshall Studio continues to receive wide recognition for his landscape paintings in oil that focus on the drama and subtlety of the Pacific Northwest. In early July, his "Quiet Fortitude" was accepted into the NOAPS Best of America show in Alexandria, Virginia. Since then he has garnered one kudo after another for his work. One of the most prolific painters in his community, Eccleshall works through Graphite Art Center's Studio #1 (Studio #12 on the tour). A video of his work can be seen here.
"It's one of the most positive experiences of the year. I get to talk to so many people, old friends and new enthusiasts and fellow artists," says Eccleshall. "It's a great time to share information about techniques and current projects and truly opens the door to people who just want to know more about art and what it's like to be totally immersed in it!"
Along with Eccleshall, seven other artists create their art at Graphite: Tracy Felix, director of the gallery at Graphite (portraiture); Sarah Crumb (mixed media); Johanne Friedrichs (oil, acrylic paintings); Mike O'Day (ceramic sculpture); Julie Perrine (clay); Amy Pleasant (acrylic and oil painter); and Rainny Zhao (oil).
Working from Studio #11, Doug Lofstrom creates acrylic and mixed media contemporary impressionistic paintings, depicting large, bold, and bright colors. He uses contemporary and abstract configurations that often elicit strong emotions. 
Doug Lofstrom poses next to his artwork.Lofstrom shares a studio with: Jenny Duntz (mixed media art); and Ken Ketchum (acrylic on canvas or board, wooden substrate sculptural paintings)
At Studio #19, Dorothy Skea of Fashion Images designs and creates wearable art with her one-of-a-kind medium-length jackets, short jackets, knit tunic tops, handbags and scarves and hand-knit capelets and hats. Her designs charm both the wearer and the beholder.
The above is only a sampling of the panoply of art that is being shown on the tour. After a highly successful showing on Saturday, Sept. 16, art lovers will have a second chance to visit the studios tomorrow, Sunday, Sept. 17, 10 a.m. to 5:00 p.m. Details at: https://www.edmondsartstudiotour.com.
— Story by Erica Miner
— Photos by Nick Ng