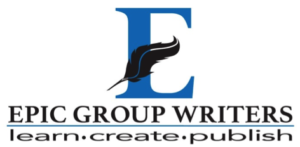 Here is the latest installment of Poet's Corner, presented by the Edmonds-based EPIC Poetry Group.
A Soul Once Filled With Darkness
Spring 1994, Los Angeles, California
9:00 AM,
I'd just returned from the gym.
I'd sat down to eat a bowl of oatmeal,
before getting dressed for work.
While I was standing in the shower,
looking out from the opened window,
I noticed the leaves on the tall palm,
trees, swaying from the lite wind,
rushing by.
Out of nowhere sweet smell of spring,
freshness filling up my nostrils.
As I started to wash with Dove soap,
and a soft cream towel, I felt a lump,
the size of a ping pong ball underneath,
my right arm.
A flash of worries started to fill my,
mind with grief.
Rather than call out sick from my work,
I decided to go, which meant I would,
have to smile through the grief that I,
was experiencing, knowing I probably,
was positive for HIV.
Since the age of middle school and,
Beyond Catholic schools, didn't teach,
me anything about safe sex.
I certainly couldn't ask my parents,
because, they had no idea that I was,
gay, besides I wasn't sure if I could,
trust them.
Given that my father once caught me,
playing with my friend's Barbie,
our eyes were met with disappointment.
So, I stay silent about my gender identity,
until the age of twenty-three, which,
led me to moving out on my own.
The next day, Wednesday I was off,
from the grueling job of a salesman.
I rose early, gearing up for my regular,
routine as though I was still the same,
man before my devastated discovery.
I went to the gym, I walked to the,
nearest Kaiser Hospital.
It was determined there I was infected,
with the disease.
An emptiness of feelings centered,
into my guts.
Alone I felt.
No family, no friends to help with,
the weight that I had been slapped with.
The female doctor asked if I had any,
questions about the disease and the,
medication prescribed.
Yes,
May I keep dancing?
At least through music, movement,
healing and spirituality I had a chance,
to stay alive.
Twenty-nine years later, the odds of,
letting this disease keep me in a deep,
hole or turn to drugs to ease my pain,
like I saw in other men who were,
trying to cope with the disease.
My life I feel has overcome a battle,
burdened by HIV, its complications,
and disparities.
Ten years now, I can say for certain,
that I'm undetectable.
The virus is barely seen underneath,
a microscope.
Tyler Marcil
~ ~ ~ ~
She Heard Me
Mom, I uttered through the burning,
sensation, I felt in my belly and in,
my pelvis.
Mom, please help me as I draped,
my body over the nurse that was,
closed to me as I wept with tears,
splashing against my cheeks and,
a wet nose.
I cried out multiple times more,
when I couldn't feel the softness,
of my legs, toes wiggling, waist,
numbed.
I couldn't feel anything when,
two doctors asked if I could feel,
their hands touching my legs,
one using a sharp instrument,
scraping the bottom of my sole.
No, loudly I said with a bit of,
trembling in my voice, I can't,
feel anything, crying, mom,
please help me as I passed out,
from the burning sensation filling,
inside my body on the hospital bed.
Later, after I'd come out of a deep,
sleep from a second surgery,
I was told I was code blue, lost a lot,
of blood, four units given.
As I started to write the poem,
remembering my ordeal brought back,
emotional memories, calling out for,
my mom, brought me more tears,
and my time in this present moment.
In 2023, my second back surgery,
has a longer recovery time than my,
first back surgery in 2015. There I was,
in the hospital for three days,
rehabilitation facility for two weeks,
and home without any problem.
For now, I can walk slowly until,
I'm back to my normal self in 6 to 8,
months recovery time for a 12-inch,
wound on my back, but I'm okay,
I will, be…okay.
Tyler Marcil
~ ~ ~ ~
Everything Is A Lie, Except Me
He was born into poverty in rural,
Marshall County, Indiana, to a single,
teenage mother, a national spelling,
bee champion.
She and her son later moved to,
inner-city Atlanta, Georgia with her,
mother for a better life.
After her son was falsely accused of,
stealing at Atlanta Mall Of America,
and spending a month in juvenile,
jail before Judge Robert Never'Minded,
realized during his court's proceeding,
mistaken identity was discovered and,
apologies filled the courtroom.
A lawsuit was filed with an undisclosed,
settlement approved.
At the age of 17, he was sent to,
London, England to live with an aunt,
and uncle.
By age 18, he'd applied and landed,
a job at Radio UK: Live, while he was,
a freshman at the London College,
of Music.
Then, three years later, he was invited,
to co-anchor for Good Morning America,
in New York City.
And after two years as co-anchor,
he launched his own talk show,
The Tyler Armani Marcil Show,
broadcasting from New York City,
which ran in national syndication for,
30 years.
Wondering about his next project,
an idea occurred.
After sitting at a café reading the,
New Yorker, The Tyler A.M. Network,
was born, where he would create,
nighttime dramas and movies series,
with the help of his dear friend tapping,
her paws on a laptop like a secretary,
Ms. Maxwell Sinclair, his fluffy,
cream-colored frazzle-dazzling chow.
Tyler Marcil
~ ~ ~ ~ ~
My journey with writing started in fall of 2017 under the direction of Scott Driscoll, who often teaches writing through Path With Art. The organization provide classes for people who have ongoing trauma in their life. Each spring and fall before the pandemic, Path With Art held concerts at the Seattle Arts Museum where I have performed written poems or stories to an audience of 300. A year ago, I joined Under The Rainbow Writing Group and EPIC Poetry, where I continue to share poetry. I'm planning to write a novel including a collection of poetry and a play.