On Friday morning, a group of approximately 25 campers from the Beach Camp at Sunset Bay, along with their camp counselors, rode their Saturn boats to Edmonds' Olympic Beach.
Another possible stop for the group? A green buoy near Whidbey Island that has a lot of sea lions hanging around, Chris said.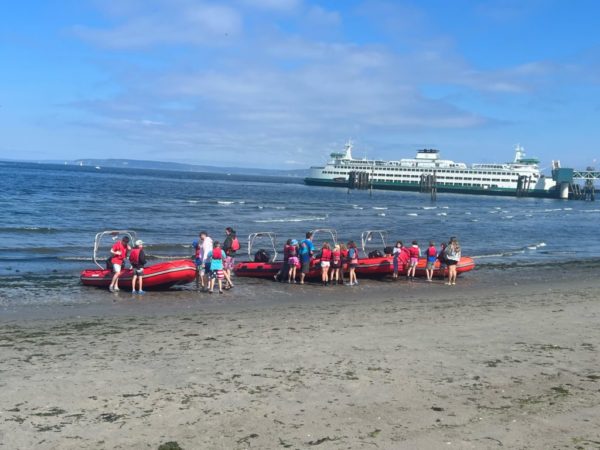 The Beach Camp at Sunset Bay is an overnight camp that runs weekly from Sunday afternoon through Saturday morning; although, they do have a day camp for specific age groups. Children sleep in cabins and are separated by age group, grades 2-9. You can find more information here.
— Story and photos by Julia Wiese