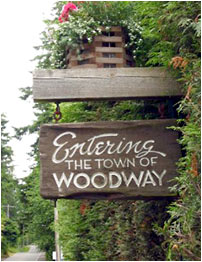 The Woodway Town Council during its Monday, Nov. 20 meeting is scheduled to consider ordinances related to the 2024 budget and a 1% property tax increase. The meeting will begin at 6 p.m. at Woodway Town Hall.
Other items include:
– Ordinance for revising the salary schedule
– First read of an ordinance for a 2023 budget amendment
– A resolution for cash deposits
– A Department of Commerce Grant contract for the town's Comprehensive Plan update
There will be two opportunities for public comment.
The council meeting will be at Town Hall, 23920 113th Pl. W., Woodway and will also be broadcast via Microsoft Teams. Click here to access the Teams meeting. To call into the meeting, dial +1 323-795-5201. If you're asked to enter a meeting ID, it is: 549 842 557#.