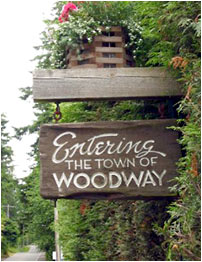 The Woodway Town Council has scheduled two meetings for Monday, Nov. 6.
The first, at 5 p.m., will be an in-person community discussion (no remote broadcast) regarding police services, with Woodway Police Chief Jason Valentine. The police chief will provide an update on regional trends, plus safety tips that you can use at home and in your neighborhood.
The second meeting, at 6 p.m., will include a public hearing on the the town's final 2024 budget, plus a bid review for Twin Maples speed humps, a third quarter 2023 finance report, and a discussion of the town's cash handling policy.
The meetings will take place at Woodway Town Hall, 23920 113th Pl. W., Woodway. You can also watch remotely via Microsoft Teams. Click here to access the Teams meeting. To call into the meeting, dial +1 323-795-5201. If you're asked to enter a meeting ID, it is: 413 038 385#.
The agenda and packet can be downloaded here.