WATCH: Publisher Teresa Wippel's 2020 TEDX talk on the important role readers play in the survival of journalism.
Welcome to My Edmonds News! Here's what you should know about our community's longest-running, Edmonds-based online news source.
Mission statement: You can find it at the top of the My Edmonds News home page: "An online gathering place for neighbors and friends." I'm delighted that people regularly share their ideas and opinions by commenting on stories and submitting letters to the editor.
Independently owned. My Edmonds News — founded in October 2009 — is supported by online advertising and reader donations, and the money raised stays in the community; it's not sent to a New York- or Seattle-based corporation. My freelance writers and photographers live in Edmonds too.
Community service. I was raised in the small town of Ellensburg, Wash. and I understand the value of being in a community where people know your name and care about your well-being. My dad was a local small business owner and served as Ellensburg's mayor in the 1960s, and was always giving back to his community. He instilled in me the value of selfless community service. I currently sit on the Edmonds Historical Museum Board, and am a former member of the Citizens Economic Development Commission. I also have provided reduced cost or free advertising to deserving community organizations, and work with local high school and college journalism students.
Commitment to journalism. I wrote for my high school newspaper and was a journalism major/political science minor at Seattle University, after which I began working for community and small daily newspapers and a wire service. Journalism is an essential cornerstone to American democracy and in a small town, it connects people to their neighbors and the institutions that they value: their schools, city government and community organizations as well as activities and events.
Commitment to value for my advertisers. My Edmonds News is an incredible value for local businesses looking to get the word out about their products and services. Our readership continues to grow month-after-month and our pricing is very affordable when compared to other advertising opportunities.
Recognition. In 2019, I was recognized by the Edmonds Kiwanis Club as the Edmonds Citizen of the Year for my community journalism work. In my nomination, I was cited for my work to: 1) Give primacy to the human and spiritual rather than the material values of life; 2) Encourage the daily living of the golden rule in all human relationships; 3) Promote the adoption and application of higher social, business and professional standards and 4) Provide a practical means to form enduring friendships, render altruistic service and build better communities.
In 2013, I received the Edmonds Daybreakers Rotary Club Business Professional of the Year in 2013, based on 1) Aspiring to high ethical standards in her occupation; 2) Recognizing the worthiness of all useful occupations and 3) Contributing her vocational talents to the problems and needs of society. We received organizational recognition through the Washington Journalism Education Association's award in 2014 for the unique partnership between the My Edmonds News-affiliated Sound Live Sports Network and high school students. In addition, My Edmonds News has been written up in several national publications, including the Columbia Journalism Review.
How to connect. I welcome you to connect with me and our community by commenting online at My Edmonds News. You can also send me an email at teresa@myedmondsnews.com. And of course, you are welcome to show your support by making a donation online or via U.S. mail. Information on how to do that is located here.
I look forward to your ideas and your feedback.
Sincerely,
Teresa Wippel, Founder and Publisher
My Edmonds News
Contributors

Larry Vogel, reporter/photographer
Writer and photographer Larry Vogel covers a full range of community news and events for My Edmonds News, and has also authored a number of in-depth investigative reports. Larry also serves on the Edmonds Historic Preservation Commission, including three years as commission chair.
Kathy Passage, Restaurant News columnist
A specialty gourmet food broker for over 30 years, Kathy Passage has in-depth knowledge on food and the special qualities of ingredients used in the exquisite products she helped bring to market. Kathy brings this unique perspective from the "other side of the plate" to writing about the food and restaurant scene.
Rachel Gardner, Art Beat columnist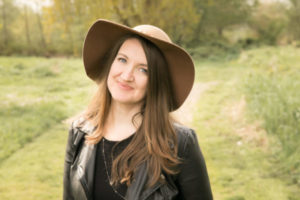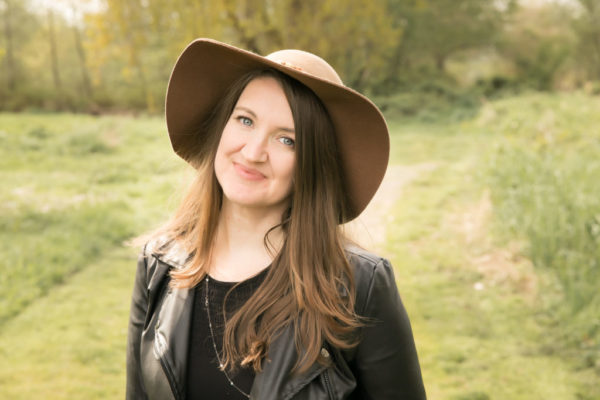 Rachel Gardner has a heartfelt appreciation for art in all forms and believes everyone is an artist, some just don't know it yet. A dedicated and involved Edmonds resident, she can often be spotted onstage cracking jokes between sets or in the audience enjoying local live performances. She enjoys being playful with her art and finding unique ways of expression, like forming a boho-grunge-folk ukulele trio with local Edmonds moms.
Jen Marx, Edmonds Kind of Play columnist
Jen Marx, an Edmonds mom of two boys, is always looking for a fun place to take the kids that makes them tired enough to go to bed on time.
Our Code of Conduct
My Edmonds News Code of Conduct
By registering to post on My Edmonds News, you agree to abide by this Code of Conduct. While our code is in fact a set of guidelines, any deliberate violation of the following points – especially those that harm other members – will result in a loss of site privileges.
My Edmonds News users agree to not do the following:
– plagiarize the work of others, fail to acknowledge source material, or use images that belong to others without their permission;
– abuse, threaten or verbally attack other members, individuals, or My Edmonds News staff. We do not tolerate bullies, and we'll do our best to spot them and get rid of them;
– post libelous, obscene or pornographic material or content that contains racist, sexist, homophobic and other slurs;
– deliberately post stories that are untrue, false or misleading or that make false representations about the poster him/herself;
My Edmonds News readers will:
– be accountable for stories they post and follow up by correcting known errors;
– resist attacks, insults and threats and instead remain civil and focused on the ideas being presented rather than the individuals expressing them;
– promote interactivity and dialogue that supports real community collaboration;
– avoid the use of ALL CAPS in their comments as that is seen by others as shouting. At a maximum, we request no more than three ALL CAPS word per comment.
Our anti-flaming/baiting policy:
According to Wikipedia, "Flaming is the hostile and insulting interaction between Internet users. An Internet user typically generates a flame response to other posts or users posting on a site, and is usually not constructive, does not clarify a discussion, and does not persuade others. Sometimes, flamers attempt to assert their authority, or establish a position of superiority over other users."
Flamers tend to end conversations by entering them; they create a hostile environment in which real discourse is quashed in favor of insults and abuse. Deciding who is or isn't a flamer, and how that contributor will be handled, is at the final and sole discretion of My Edmonds News staff.
Once a user has been pinpointed as a flamer, (one or more instances of obvious flaming, and/or reported flaming from other site users), the following steps will be taken:
1. Send the user a warning indicating that they're at risk of forfeiting their membership. Sometimes we may also or instead post a comment in response to the comment in question.
2. Observe the user for signs of reform or response. Should the user reform or respond and apologize, they will be given another chance.
3. Should he or she ignore staff or continue the behavior, we will block him/her from posting to the site without further notice. All decisions will be at the sole discretion of the Editor.
The mission of My Edmonds News is to be an online gathering place for neighbors and friends. As such, there is no room for hate speech or abusive or inflammatory behavior to make your point. Remember the golden rule: Treat others as you wish to be treated.
This Code of Conduct is based on guidelines established at NowPublic.com

All works on this website are licensed under a Creative Commons Attribution 4.0 International License.